A Toned-Down Homecoming
Traditions were a bit tamer due to Coronavirus restrictions.
Homecoming is a tradition at Socastee and many schools across America — but this year's homecoming was far from traditional.
Due to COVID safety regulations, students missed out on a pep rally and homecoming dance. But the football game still happened with fewer people in the stands, as did dress-up days with less participation, and the parade of homecoming court candidates with no floats.
"We could've not had a homecoming," Student Council Sponsor and Social Studies Teacher Mrs. Zeneta Carr said, "so that's better than not having one at all."
Planning Homecoming week typically takes around two or three student council meetings. This year, plans for homecoming had to be finalized in one thirty-minute meeting that came a week after the delayed Student Council election.
The theme was "Disney…Happily Ever After", but the week was not quite as magical as usual. The one new idea was door decorating during 3rd block, but only a few classes participated. And not as many students participated in dress-up days due to the hybrid learning schedule, Vice President Merritt Welch said.
"I heard from many students they didn't feel as though it was fun or interesting to only dress up for two days," she said. "We tried to make it as fun as possible, though."
Student Council President Corinne James agreed that dressing up was not as fun for many as it usually is. "They're not as motivated because they don't see their friends participating."
Despite a low number of students wearing their favorite team jersey, or country or decades outfit, teacher participation was high.
"When I asked my students, they said [they didn't dress up] because they're not here all four days so they didn't feel the urge to do it," Mrs. Carr said. "But the teachers did it, and we loved it."
Leave a Comment
About the Writer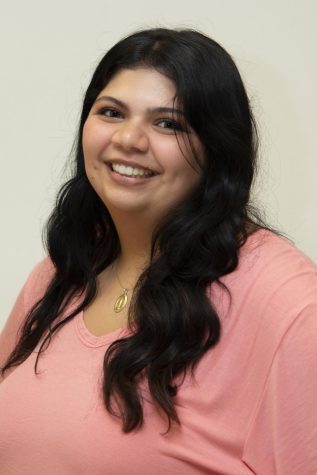 Alexis Harris, Editor-in-Chief
 Alexis is a senior who has been a part of the yearbook/newspaper staff for three years. She currently serves as the Editor-in-Chief of both publications....