Want something to do for the holidays? Many Christmas events are going ahead, having taken precautions due to COVID. Below are some of the most exciting places: The South's Grandest Christmas Show -- This is the No. 1 show...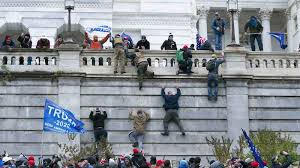 On January 6, students along with citizens across the country were left in shock after learning of the unrest at the Capitol building in Washington DC. At 1:50 pm, rioters...
Freshmen Macy Martin normally travels to North Carolina or Pennsylvania over the holidays, but her family will not be doing that this year.  She is one of many choosing not...
Oct 16 / Varsity Football

Sep 25 / Varsity Football

Loading ...