English Teacher Mrs. Jones Uses Free Time to Help Needy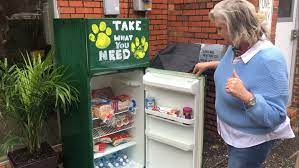 English Teacher Mrs. Tricia Jones has a reputation as a caring teacher to both her students and her peers.
Now, she's extending her kindness beyond Socastee High School to the Conway community she has lived in her entire life.
She and her pastor, Rev. Richard Williams of Mt. Vernon Missionary Baptist Church, started a community refrigerator program in Conway. It's basically a 24-7 food bank that allows anyone to come and take or leave food.
"I saw a Tik Tok of a man doing it in another state," she said. "I contacted him and he got me hooked up with their group and some fridges to put out."
The first fridge was set up outside her church. Then, they set a second one outside Conway Heating and Cooling and a third at James Frazier Community Center. 
Mrs. Jones plans on opening another fridge in the Socastee area at Palmetto Shores Church's youth center. The fridge should be open any day now, she said. "We're just waiting for someone to fix the outside electrical plug," she said. She plans on involving students here at Socastee to help with the project.
"We mainly need help with donations and people taking turns checking the fridge daily," she said.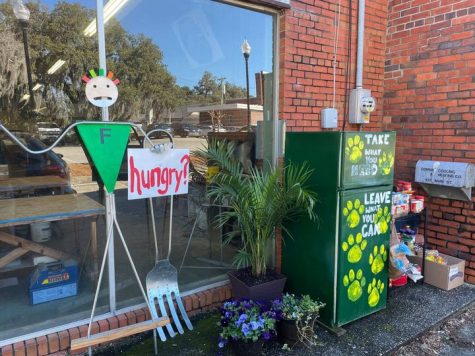 The project has had to overcome some hurdles. The city made her remove one of her fridges for being too large and a danger to children. According to City Regulation 638 No. 7,  air tight appliances are not to be left outside because children could get stuck in them. But the issue did not deter her and Pastor Williams from their mission.
"We have already replaced the large fridges with smaller fridges," Mrs. Jones said. 
Mrs. Jones has lots of trust in her hometown of Conway and said she is not worried about people stealing more than their share of food. 
"We don't worry at all about people taking advantage," she said. "The worst that has happened was my small, plastic palm tree was stolen." 
Mrs. Jones said she knows people are grateful for the fridges. A note was left in one refrigerator:
"Be Blessed. Thank you. I am recently divorced. One income. I left items and thanks for the fruit and veggies. God bless. Everyone's story is different."
View Comments (1)
About the Contributors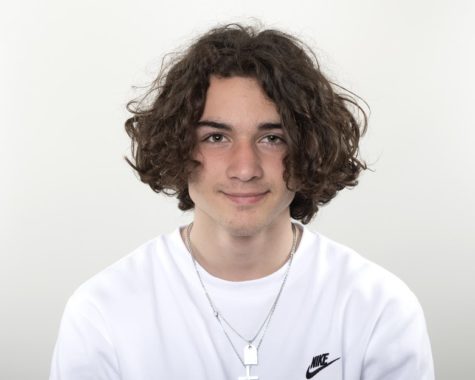 Ethan Medeiros, Staff Writer
Ethan Medeiros is a freshman who is new to journalism. He's loved writing since middle school and wanted to try something new this year. He loves finding...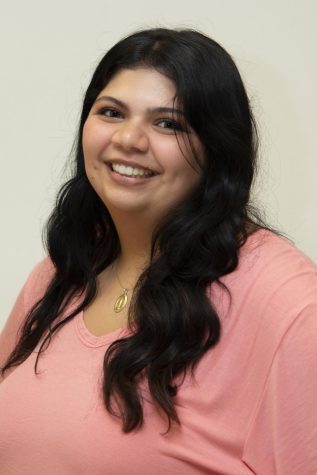 Alexis Harris, Editor-in-Chief
 Alexis is a senior who has been a part of the yearbook/newspaper staff for three years. She currently serves as the Editor-in-Chief of both publications....