Sophomore Wins Touch of Class Pageant
 This year's Touch of Class pageant was the first ever held as a scaled down version of the Miss Socastee pageant, which was unable to be held in January this year because of the pandemic. 
Sophomore Ryleigh-Caroline Williams won Miss Touch of Class 2021. She posted on Facebook celebrating her victory, "Had so much fun last night and made lots of wonderful memories that I will always cherish. Congratulations to all the beautiful ladies that competed with me."
A Touch of Class crowned a Miss Freshman, Miss Sophomore, Miss Junior and Miss Senior.
"It is a pageant that helps students celebrate their confidence," said Special Education Teacher Mr. Zachary Cruse,  organized the event. "It promotes putting yourself out there and letting your voice be heard."
Contestants were judged on a group opening number, on-stage interview, talent, and an evening gown.
Usually, Miss Socastee is crowned in January and goes on to compete in the Miss South Carolina Teen pageant. However, that teen pageant was postponed until summer. To allow the 2020 Miss Socastee, Merritt Welch to keep her crown and participate at the state level, she will keep her crown until January 2022 and the regular pageant will resume then.
In the meantime, Mr. Cruse said this year's pageant was more low key.
"This is an opportunity for students to compete in a high school level pageant without the stress of advancing to a state level pageant," he said.  "This pageant will focus on how each contestant represents their class."
Ryleigh-Caroline summed up how she would do so during the contest.
"I should represent the class of 2023 because I want encourage others to be their best selves," she said.
Winners:
Evening Gown- Taven Nichols
Casual Wear- Jordyn McKeone
Congeniality was a tie between- Gifty Coleman and Ryleigh Caroline Williams.
Talent- Ryleigh Caroline Williams
Our Miss Class of 2021 is Jordyn McKeone
Miss Class of 2022 is Jessie Annes
Miss Class of 2023 is Anna Rose Ursits
Miss Class of 2024 and 1st Runner Up is Laney Barno
And our Overall Winner Miss Touch of Class 2021 is Ryleigh Caroline Williams
Leave a Comment
About the Contributor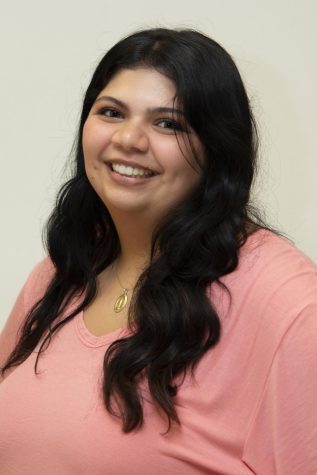 Alexis Harris, Editor-in-Chief
 Alexis is a senior who has been a part of the yearbook/newspaper staff for three years. She currently serves as the Editor-in-Chief of both publications....