The Show Will Go On
Students will perform a spring musical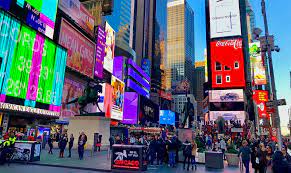 Despite COVID, Socastee will put on a spring musical this year– a very special one to honor performers affected by COVID.
The show will be a musical revue that includes songs from all the shows that were on Broadway when COVID  first struck last year and had to go dark. 
"Our idea is that in the end of our show, we hope to return Broadway back to the stage," Theatre Director Ms. Farrah Beaudry said.
The show also will raise money to support bringing Broadway back to life.
"It is one way of bringing hope to the community and culture of Broadway and initially help other performers thrive during these hard times," Charity Hillegass, a senior in the show, said.
"Our musical is not just for us," she said. "We're also raising money to support bringing Broadway back to life."
Unlike the "Amp Up Your Holidays" choral show, which was held outside in December, the musical will take place in the auditorium. However, they can only seat at 40 percent capacity, or 249 seats. The audience will sit every other row with two seats in between different parties.
"So get your tickets in advance," Mrs. Beaudry said.
The actors on stage will wear clear masks, and audience members will be asked to keep their mask on at all times.
The show is planned for early May, but exact dates have not been announced yet. Auditions were last week and a cast has been chosen, but specific parts have not been assigned.