Minecraft Steve Comes to Socastee
Junior Brayden Tucker brought a little Halloween fun to the halls of Socastee High School Thursday when he wore his homemade Minecraft costume into school.
He has been working on the costume of the character Steve since February.
He came up with the idea around Christmastime when he was playing Minecraft. He went and told his grandma, who usually makes his Halloween costumes.
"I walk into a room and am like, 'I have a great idea for 2020's costume'," he said. She asked if he was sure he wanted to go with boxes, and he said yes.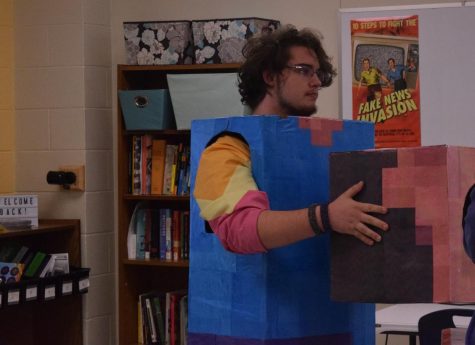 The costume is made mostly out of cardboard and paper.
"We do have some pool noodles in the head and the legs for braces," Brayden said. "That's why I'm able to move my head."
Brayden brought the costume to his Media Literacy class Thursday so the students could practice videotaping by filming a story. Then, he walked down the hall to English Teacher Mrs. Martin's room.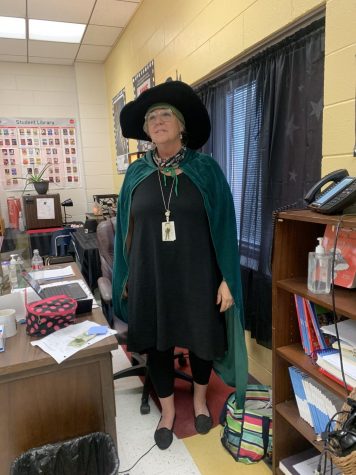 Mrs. Martin, who was in costume herself as Professor Minerva McGonagall for Red Ribbon Week's Harry Potter Day, shouted, "I love it!"
Brayden's final stop was at English Teacher and Gaming Club Advisor Mr. Jeffery Church's room. "I've seen this in progress," he said. "It's great to finally see the final product."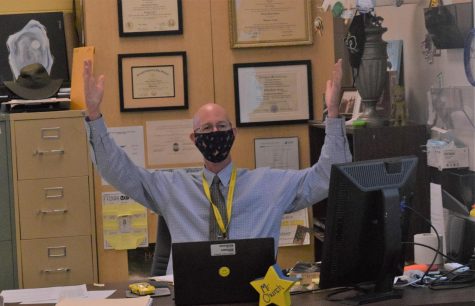 View Comments (1)