New One Love Club Promotes Positive Relationships
About 1 in 12 teens experience physical or sexual dating violence, data from CDC's Youth Risk 2019 Behavior Survey indicates. Risks were shown to be even higher in females and members of the LGBT community.  A new club at Socastee is trying to make students more aware of those issues and promote positive relationships. 
"Abuse is an epidemic that can be stopped when young adults are educated and empowered to affect change in their communities," according to the One Love Foundation website. 
Physical Education Teacher Mr. Robert Curran has started a One Love Club chapter at Socastee this year. Its first workshop was held on January 26, and on February 14 members met to plan future events.
"It was something that I did in Baltimore, and then when I came down here, there wasn't anything like it," he said. "There was the curriculum we had to do in health class, but there wasn't anything specifically about relationships." 
The health curriculum is "very outdated" and textbook-like, he said. One Love focuses on healthy relationships, while students in class only gloss over clear signs.
"I'm pretty sure everyone can tell [textbook examples] of physical abuse," Mr. Curran said. "A lot of people can see that, but a lot of people don't understand other types of abuse: digital abuse, mental abuse, and emotional abuse. There's a lot of other things that go on in relationships that are not spoken about in the health curriculum." 
The mission of the club is emphasized from the first workshop, the Escalation Workshop. One Love is always accepting members, but it is preferred they go through the Escalation Workshop first, which is "the kickoff to it." 
"That's a short film and then some discussion," Mr. Curran said.
Workshops are about 90 minutes long, starting with a brief discussion about what a relationship should look like, he said. Then students watch a film that shows signs of abuse followed by another discussion.
"Some people want to talk about it a lot, some people don't," he said. "They want to internalize it." 
There are more events coming up for the new club. These include a newsletter published at the end of February, a game dedication on March 25, and Yards for Yeardley, the One Love Foundation's biggest yearly fundraiser; and another major workshop in May. 
One Love was founded in honor of Yeardly Love, a senior at the University of Virginia senior who was beaten to death by her boyfriend three weeks shy of her graduation.
"We're doing a lacrosse game dedicated to her because she played lacrosse," Club Vice President Christiana Royals said.
More than 30 people signed up for future activities, but roughly 18 attend meetings. Royals hopes to get more people involved in the club at Socastee and at other schools. 
"There's a lot of impressionable teenagers," she said. "If we can get the word out there, and the message, it would spread around." 
Leave a Comment
About the Contributor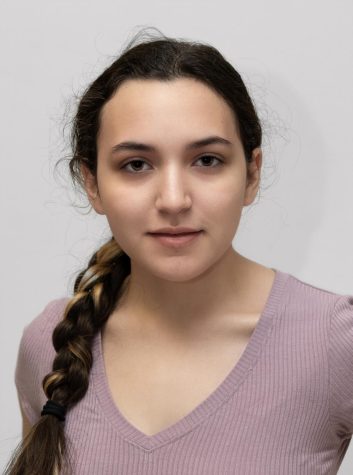 Sarah Gonzalez, Staff Writer
Sarah is a senior who joined Journalism because she's passionate about writing and wanted to experiment with a different style. She enjoys reading books,...