Socastee to Coach Hilton: Braves Don't Fight Alone
Guidance Counselor Mr. Derrick Hilton has spent many years helping students. Now, Socastee students and staff are reaching out to help him.  
Basketball Coach and Socastee Alum Mr. Hilton was diagnosed this year with an advanced form of cancer.
"It made me sad and emotional and [the diagnosis] was right before his birthday," Administrative Assistant and longtime friend of Mr. Hilton's, Mrs. Melissa Welch, said. "He is a good dad and has [three] kids, and I want him to be able to see them grow up."
Mrs. Welch and others at Socastee have started up many fundraising activities to show support and help Mr. Hilton cover his medical expenses. The end goal is $50,000. Activities include: 
-a GoFundMe page
-half court halftime shots 
-hat days 
-restaurant fundraisers
-teacher field days
Mrs.Welch started the GoFundMe. 
Coach Hilton and Mrs. Welch have known each other for 30 years. They grew up together, went to school together, and now work together at the same high school they went to. 
Mrs. Welch said Coach Hilton originally didn't want financial help; he just wanted prayers.
"The day Coach Hilton came up to Mr. Rich  and I, we talked to him about taking time off,  but he said no because he has a season to coach, students  to take care of," Mrs. Welch said.
He eventually accepted the financial help, and administration talked to him about ways to cover medication expenses. 
So far, the GoFundMe has raised $32,021 out of a goal of $35,000.
Coach Curtis Hudson's Leadership Class also has come up with many different ideas to help raise money for Coach Hilton.
"My goal is that we raise enough money that Coach Hilton does not have to worry about the financial standpoint in this, also, that he feels the support from the school and Socastee community," Coach Hudson said.
Hearing this news has made him reflect on his own life, he said.
"It made me more conscious and more thankful for each day," he said. "I'm going to start putting my stuff in a better order each day." .
Principal Mr. Jeremy Rich has known Coach Hilton for six years since he became principal. Coach Hilton gave him a lot of support as he transitioned to his role at Socastee.
"Anytime Coach Hilton is asked to assist a student, teacher, administrator, or a community member, he does so with enthusiasm and a smile," he said. "His positivity is infectious to all around him, and we all cherish spending time with him."
Basketball player senior Ryan Repik said Coach Hilton has had a big impact on his life.
"He's made me strive to become a better person and [has] shown me anything I put my mind to I can accomplish," he said. "He's more than a coach and he wants me to succeed in life."
VIDEO FROM THE BENEFIT BASKETBALL GAME FOR COACH HILTON ON MARCH 10. MISS SENIOR JAMIE LYN EVANS SANG A SONG OF HEALING AFTER THE GAME:
Leave a Comment
About the Contributors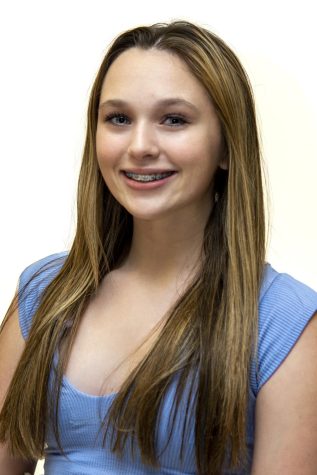 Emma Cartner, Staff Writer
Emma Cartner is a junior who was a part of the yearbook in middle school, took journalism her freshman year, and has been a part of our Yearbook/Newspaper...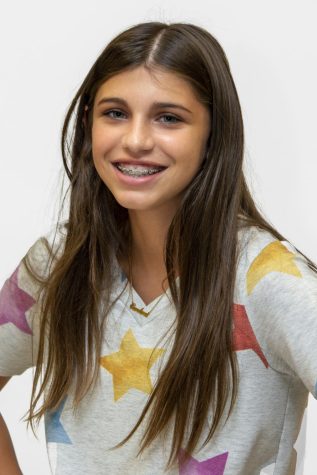 Carolena Floyd, Staff Writer
Carolena is a sophomore who is a part of the Journalism class. This is her first time taking a class like this and she joined it because she loves to learn...