Teachers Try to Stay Afloat Through First Year
Socastee hired 29 new staff members this year – including 14 teachers.  Because the school doesn't have enough classrooms for all the new teachers, five of them have to "float".
Floating requires those teachers to pile all their classroom supplies on a cart that they move between different classrooms they are assigned to throughout the day based on other teachers' prep periods.
"I load all my materials and supplies onto a cart in the morning and travel from room to room," new Art Teacher Mrs. Lyndsey Heinrich said. "It's a bit of a challenge but I think I have been making it work well so far."
Principal Mr. Jeremy Rich said the floating system could continue for a while, as the school district has no immediate plans to expand Socastee High School.
"As we continue to grow in size in the years to come, this is a practice we will have to continue utilizing until our school is approved for a renovation," he said.
The school currently has 1,729 registered students, around the same as last year. However, last year 138 students were in virtual school. In the 2019-20 and 2020-21 school years the population was around 1,650, including virtual students. 
New science teacher Ms. Brooke Litton said said floating can be frustrating, such as "when you leave something on your desk and you entire class is halted because you cannot leave to go get it [like you could] when you had your own room."
However, floating has some positives.
"I only bring what I need, so it prevents me from getting kind of behind or too cluttered," she said. 
Floating is especially tricky for an art teacher, Mrs. Heinrich said. 
"I have to think about materials like paint and clay and how I will transport them," she said, "storing student artwork, storing my own work and materials, leaving messes behind, getting from one class to the next on time and fully prepared, and so much more."
Despite the struggles she continues to stay optimistic and pushes through with the help of her fellow teachers.
"I am hoping there is light at the end of the tunnel, but I am into a good groove now, and it is slowly getting easier," she said. "I'm not sure when my floating days will be over but for now, we're going to continue to make the best of it."
Leave a Comment
About the Contributor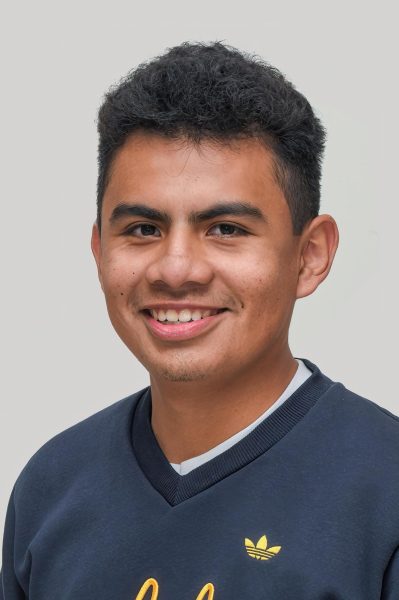 Eduardo Ajuech-Agreda, Staff Writer
Eduardo a is a senior who's in his third year of yearbook and has a year's experience in Journalism. He is currently the Editor-In-Chief for both publications...