Students Switch Roles in Teacher Cadet Program
The class takes them out from behind their desks and into elementary classrooms.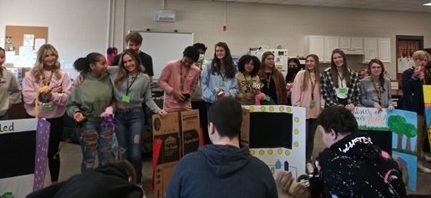 Senior Madison Connor always thought she wanted to be an elementary school special education teacher. Then, she joined the Teacher Cadets, a program at Socastee that gives students real classroom experience as a teacher. What she saw in the classroom made her realize she wanted to be a resource teacher instead.
"This program has taught me that I don't want to be a low-functioning special needs teacher, but  [instead] have smaller classes and older kids," she said.
Being able to observe a real classroom helped her decide, she said.
"You really learn what is expected of teachers and just how much they really have to juggle for each student." 
Madison is one of two dozen students in this year's Teacher Cadet program at Socastee, which is offered as a class in the spring. The class is part of a  statewide program was created by CERRA (the Center for Educator Recruitment, Retention, and Advancement) to help recruit high school students interested in education.
At the beginning of the semester, students learn the basics of being an educator — such as reading, learning styles, bulletin boards, and lesson planning — and get the opportunity to listen to many guest speakers about their experience in education. 
During the second half of the semester, students spend the class period at a feeder school in the area, with the teacher and grade of their choice. They get to witness all aspects of teaching, interact with and create relationships with students, assist their cooperating teacher, and even go as far as teaching lessons.
Madison has learned a lot about child-centered teaching.
"Every kid learns differently," she said, "and you are going to have to adjust a lesson based on your class."
She also learned that students cannot always be treated as friends and require discipline. 
"You have to be strict with them sometimes, even if they are mad at you for a day or so."
Although Teacher Cadets is a class for students who see education in their future, it can also be a valuable and educational class for students who don't plan to be educators, too. 
Teacher Cadet and Social Studies Teacher Ms. Zeneta Carr encourages any students  who may want a career working with children — "therapist, child care/day care, child psychologist, school counselor, pediatric registered nurse, dental hygienist, speech pathologist and coaching) to name a few" — to take the class.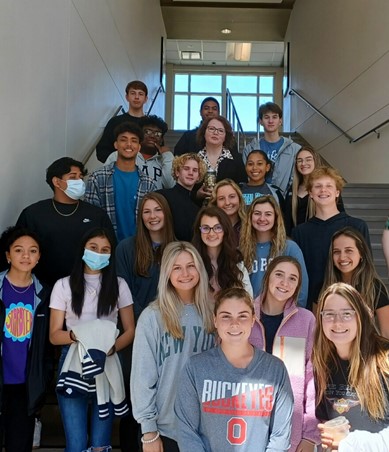 Teacher Cadets also gives students valuable life lessons that contribute to their character and help them in all aspects of their future, Ms. Carr said. 
Senior Kenneth Zelaya doesn't see education in his future, but he says the class and working with kids has made him a more positive person.
"This class has helped [me with] versatility and self esteem," he said, "and it's taught me to be a greater version of myself everyday." 
 At the end of their internships, students create a portfolio describing their experiences, showcasing what work they've done, and explaining what lessons they learned from their cooperating teacher and students. 
Ms. Carr has been teaching this class for five years, and believes that the most valuable lesson students have learned is that teaching is not easy. 
"[They learn] how much patience is needed," she said, "the way teachers need to help all students at all levels in one class."
Leave a Comment
About the Contributor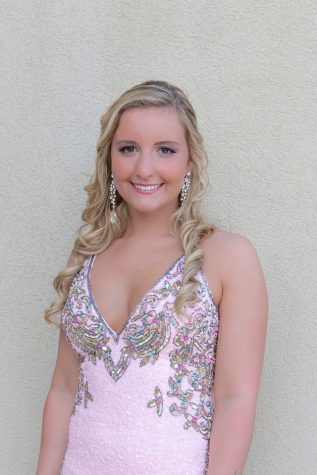 Cameron Jones, Staff Writer
Cameron Jones is a senior who joined Yearbook/Newspaper after being a part of Yearbook in middle school. She loves being a part of different events at...