Students at National Cheer Competition
Six Socastee students competed in a national cheer competition in Orlando, Florida, and four finished 7th in the nation.
The students are all members of the all-star cheer gym Cheer Extreme Myrtle Beach. 
Three students — Cameron Jones, Jenna Livingston and Joyce Simpson — competed on the Small Senior Coed Level 4 team, Diamond Elite, and two students — Andie Horne and Ella Lipat — competed on the Small Senior Level 2 team, Teal Envy. Daphne Horn competed on both teams.
The teams worked almost a year to perfect their 2 minute and 30 second routine, which helped them secure a bid to The Summit National Cheer Competition at Disney World's ESPN Wide World of Sports May 1-2. The top 5 teams in each division after Day 1 semifinals all advance to Day 2 finals.
On Day 1, Diamond Elite "Hit Zero", which in the cheer world means they had 0 deductions, a perfect routine.
The team found out late Saturday afternoon that they would be advancing to the finals, thanks to a three-way tie in 5th place. 
"To find out we advanced was absolutely crazy we were all in shock and so excited," Jenna Livingston said.
Sunday morning Diamond Elite Athletes woke up and some visited parks or the pool at their hotels, but they were all anxiously awaiting to compete Sunday night. At 8:15 Diamond Elite took the floor at The Summit National Championship, and they once again hit a perfect routine.
"The best feeling in the world was when I got to the dance in our routine and I knew we had hit," Cameron said. "As soon as the music stopped, I ran to hug my teammates." 
It was a storybook ending to a season for a gym that has only been a program for two years and where the team had struggled to hit their routine on Day 2 of every competition.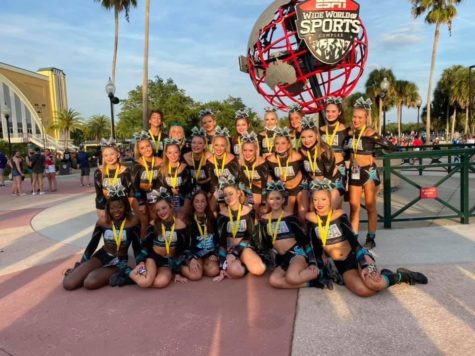 "We were not even supposed to be at Summit; we hadn't won a single competition, but we hit two perfect, energized routines both days," Cameron said. "I couldn't ask for anything more."
Diamond Elite finished 7th in the nation out of 17 total teams.
Teal Envy did not advance to the finals, but team members said they had an amazing experience.
"We left our hearts and souls out on the floor," Daphnie Horn said. "It wasn't our day today, but it's a huge honor to have competed this weekend."
Leave a Comment
About the Contributor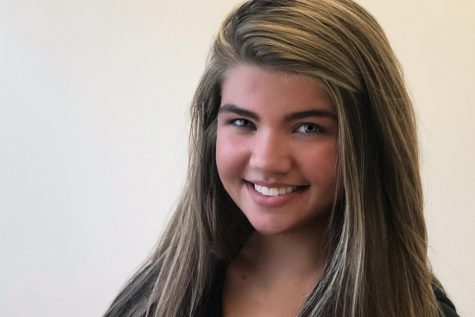 Merritt Welch, Staff Writer
Merritt Welch is a senior. She was a part  of the Yearbook in her 8th grade year at Forestbrook Middle School. She joined yearbook and thenativevoice.net...