The Voice: Good Entertainment During COVID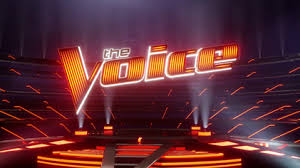 The idea of The Voice was novel when it first aired. Judges were sitting away from the contestant with their backs turned so they would only be judged on their voice.
Who knew it'd turn out to be the perfect "distanced" setup for during COVID.
This season of The Voice is like no other. First, they switched out one of their best coaches (Nick Jonas) with Gwen Stefani. 
Second, they now have important rules that are crucial to protect the safety of the contestants. Their new COVID-19 rules are crucial to safety. They include: using two stages for the battle rounds, social distancing between the contestants and coaches, and having glass between the coaches and their team members during practices. 
The coaches are even taking their own precautions. For example, Kelly Clakson always gives out team jackets, but this year since she had to social distance, she had a clothing rack set up for people to grab their own jacket. And since judge John Legend couldn't get close enough to shake his team members' hands, he got a fake hand that is 6 feet long for the contestants to shake. Lastly, Gwen also couldn't give out her team's jackets, so she used a launcher to launch the jackets to her new team members. 
My personal favorite contestant on the show is Tamara Jade. All four coaches turned for her in the blind auditions when she sang "Cuz I Love You" by Lizzo. She has an incredible voice with a huge range. In my opinion, she has the highest chance of winning the show because all of the judges and fans were absolutely blown away by her performance. She has the talent and support to go all the way. The Voice's season is off to a great start so far, and the new rules are going well. It's great The Voice managed to stay on during COVID, so that people have something to watch to escape from all that's going on and be entertained.
Leave a Comment