Netflix's Grand Army Good Portrayal of Issues Teens Deal With
Have you felt like no one understands you or that you're all one and you don't know how to respond to things in life? Then you should try out the Netflix show Grand Army. The show, which was released on Netflix in October, is promising as it portrays how teenagers are in real life and shows the topics that teenagers face in the world we live in. 
The teen drama is about five students in the biggest public school in New York as they deal with racism, class and power relations, identity crises, sexual inequality, individual rights. The students are: Joey Del Marco, a junior girl who on the school's step team, Dominique "Dom" Pierre, a Haitian-American junior who is on the women's basketball team, Sid Pakam, an Indian-American senior on the school's swim team; Jayson Jackson, an African-American sophomore in the school orchestra, and Leila Kwan Zimmer, a Chinese-American freshman who was adopted by a Jewish couple. 
The first episode begins with everyone talking about an upcoming party when a bomb goes off and the school goes into lockdown. Later, it's revealed that the bombing was considered a terrorist attack, which sets up  the plot for future episodes.
The acting in the show is good as the actors realistically portray the issues students have, and the way they talk and hang around friends and enemies. They also get across how teens can get afraid and feel alone at times, especially with all that's going on in the world today. The actor Odessa A'zion, who plays Joey Del Marco, has had roles in Nashville, Lady World, and Fam. Other than that, the actors have had small roles or none prior to the show. 
One criticism of the show is that it is too centered on the white protagonist, Joey DelMarco, and doesn't give us more stories on the other teens as they are all going through different struggles. Different teens of different ethnicities have issues that they feel they only have and want to see how they can deal with those issues.
Grand Army overall, though, is a good show. The show has potential to grow, but a final decision about a second season has not been made. According to multiple websites, a second season might not come until late 2021. Still, the show is promising as it represents how teenagers are in the real world we live in.​
Leave a Comment
About the Contributor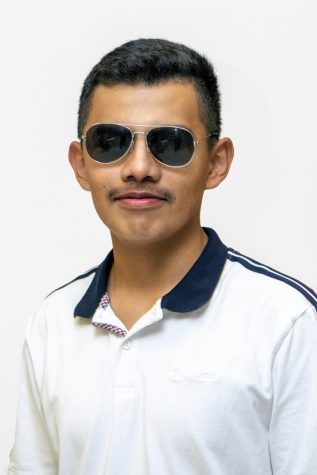 Eduardo Ajuech-Agreda, Staff Writer
Eduardo a is a junior who's in his second year of yearbook and has a year's experience in Journalism. He joined the Yearbook due to his enjoyment of...