Biden Edges Out Trump in School Mock Election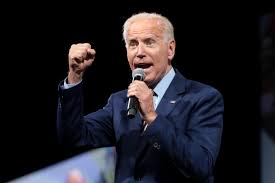 Joe Biden edged out Donald Trump with 51 percent of the vote in thenativevoice.net's mock presidential election.
Almost 300 people voted in the election that was held online Monday through Wednesday. Students and staff were invited to vote for president and other candidates running for offices on this year's ballot. The results in the other races were:
-In a stunning upset, longtime Republican U.S. Senator Lindsey Graham was defeated by Democrat Jamie Harrison. 
– The Republicans took the U.S. House race, with Tom Rice getting 57 percent of the vote. 
-Republican Steven Goldfinch won the state Senate race with 52 percent of the vote.
The real election is Tuesday, Nov. 3rd.
Freshman Angelina Bello, who is currently doing Virtual School, said if able to vote in the real election, she would vote for Trump because she likes his view on things and feels like he's done a lot better things than other presidents have. 
"I feel like he will do better than Biden will and I feel like he has a larger number of people that are voting for him.".
Sophomore Rhea Procko voted for Joe Biden.
"After comparing both of the candidates policies, I believe Joe Biden would do more for the American people," she said. "To me, Trump is all about what he can do for himself, not about what he would do for others."
No matter who anyone votes for, Rhea said, it is important for people to vote. 
"That's how our voices are resonated through the government," she said. "However, I do understand why some people decide not to vote. They feel like neither candidate represents them, which is terrible in itself."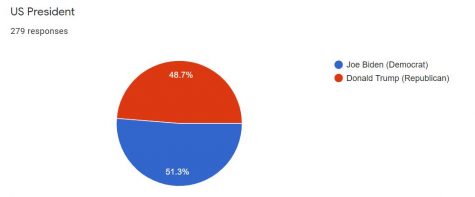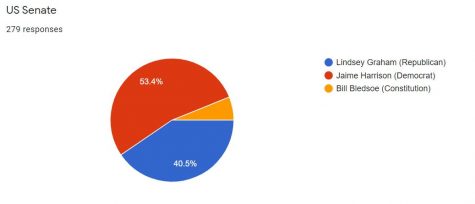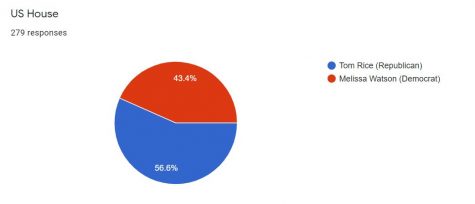 Emerson Taylor contributed to this report.
Leave a Comment