Local News Anchor Speaks to Media Classes
Local news anchor Meghan Miller recently visited yearbook students to give them an insight on how the news business is evolving.
Meghan Miller, who works for WBTW and anchors Fox News at 10 and News13 at 5:30, told students in a Zoom meting about how the popularity of social media is affecting the business.
"Both sides of the bread are buttered when it comes to our audience and how to reach them," she said when describing how it's now easier to reach a larger audience. 
Miller started her journalism career back in 2004 as a web producer and online journalist, though that was when people weren't as dependent on the internet. 
As news apps and websites are becoming more popular, Miller explained how it's affecting the employees in the news industry. "Our digital team is becoming more a part of our news station," she said.
The job of the digital team at WBTW is becoming increasingly more important as people start getting more of their news from their phones and not the tv. 
The use of the internet not only affects how they get the news out, but also how the news is produced. Miller told students that "everything is done robotically at our station," when it comes to filming. 
Leave a Comment
About the Contributor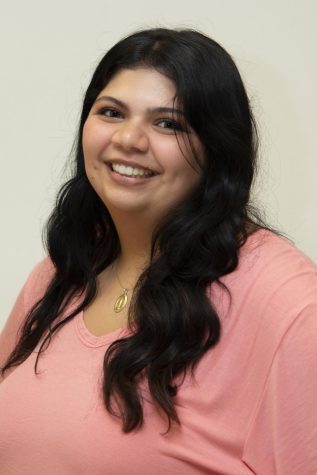 Alexis Harris, Editor-in-Chief
 Alexis is a senior who has been a part of the yearbook/newspaper staff for three years. She currently serves as the Editor-in-Chief of both publications....