Art Show Highlights Students' Best Creative Work
This years' art show brought a variety of different art styles – including sculptures, ceramics, digital art, photography, and graffiti.  
"We have 890 pieces of art that were shown this week," Mrs. Kelley French said. "There were probably 300 kids represented there." 
The art show has been going on since 2004 to allow students to display their artwork for others to see.
"I see kids showing their teachers and showing their friends 'come see mine'," Mrs. French said. "I like they're showing off what they did and what they created."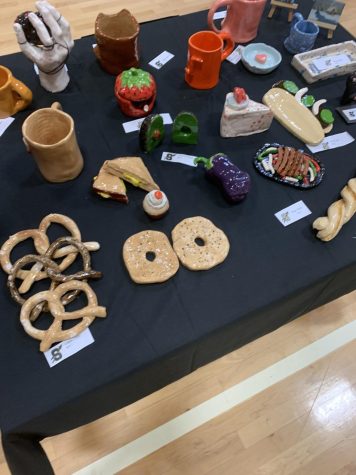 To be able to participate in the art show, a student has to have received an A grade,
"Now if they didn't receive an A …and they want to be in the show, they can talk with their art teacher and say 'How can I make this better?'" Mrs. French said. "We will help you make it an A if they want to be in it."
A highlight of the art show is the senior tables, on which 12th graders exhibit multiple projects. 
Senior Kloe Gregory displayed pieces from her four years as an art student..
"I had five [pieces] from this year from AP Art because you have to had a sustained investigation and that was, "Can culture be expressed through portraits?" and so they were all culturally based on different women from different cultures," she said. One piece was a Mursi Tribe Mug Head Surrealism that was based on an African woman. Another was based on an Inuit woman.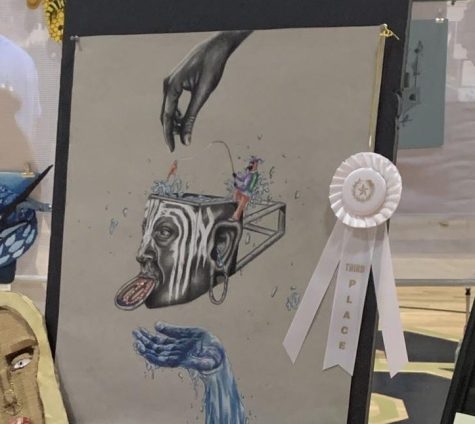 Senior Amelia Biller took a different approach to choosing the art for her table.
"Most of my art that I did choose is based on horror," she said, "or going into themes of what tends to scare people."
"There are a lot of emotional moments for this being my last art show," Biller said "It's nice seeing multiple people come by and asking about different pieces that I have." 
Leave a Comment
About the Contributor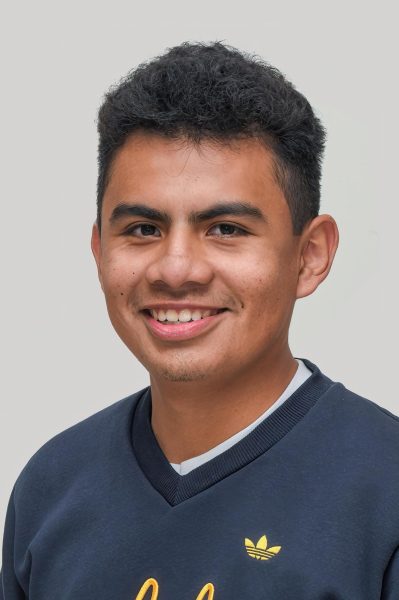 Eduardo Ajuech-Agreda, Staff Writer
Eduardo a is a senior who's in his third year of yearbook and has a year's experience in Journalism. He is currently the Editor-In-Chief for both publications...