Ms. Terry to Retire After Four Decades in Education
After 22 years of teaching at Socastee and 40-plus years teaching overall, Ms. Cheryl Terry is saying her final goodbyes to the school. 
Ms. Terry came to Socastee from North Carolina in 2001 as an administrator for curriculum work. She took the opportunity to teach IB Biology almost immediately after the previous teacher left. 
"I just said, 'I'll teach honors and IB' and I've loved it," she said. "It's been great."
However, the time is right to leave, she said. 
"It's time to retire, as far as my age, and the curriculum's gonna change again," she said. "Next semester everything will be different again."
Freshman Chandler Cole says Ms. Terry is kind and obviously puts a lot of her own personal time into her teaching. 
"She'll stay after school just to help you if you need it," she said, "and she actually cares about you and your grade and not just about getting stuff done." 
Ninth grader Kelsey Kathman likes how Ms. Terry keeps students engaged. 
"I love Mrs. Terry," she said. "She's really fun because she uses students as examples a lot, and does a lot of fun activities."
Sophomore Rachel Lukas also enjoys Ms. Terry's projects and assignments.
"One of my favorite memories in her class is her meiosis lab," she said. "We got to draw on the table tops the phases of meiosis with chalk. It was a fun way to express my creativity with colors. It was an amazing idea for a lab."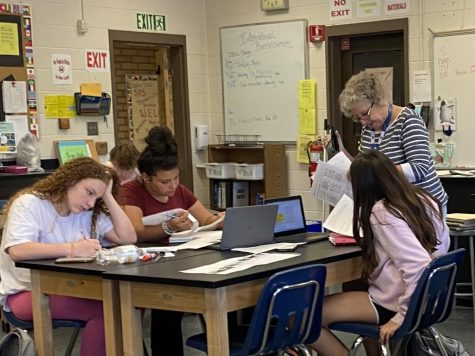 Ms. Terry says she will miss the students the most when she has finished her teaching career. 
"It's rewarding to have a class that wants to learn," she said.
Not all her students have had that attitude, though.
"We have too many kids right now that don't want to be here," she said. "They don't want to do it. They don't want to pay attention. It's only a social event. And I'm sorry that it's that way because you see kids when they're younger, they're so inquisitive. They love it. They seem like they just love school and they love learning and doing new things."
She isn't sure what she wants to do or what is going to happen after she retires. 
"My life is school," she said. "I spend 10 hours to 12 hours here a day, so this is really scary". 
She hopes to be more active in her community during her free time. 
""Maybe I'll have more time for yard work and stuff like that at home, and I want to do a Bible study," she said. "I'll have more time for … seeing friends. I don't get to visit family very often; it's very hard to get places."
She has seen students' attitude toward education has changed throughout the years. 
"I don't think a lot of students see the value in education," she said. "They're doing it because they're made to, not because they think it's a privilege. And yet, most young people want more than what their parents had. They're not willing to work to get there." 
Students need to motivate themselves. 
"Don't do it for me," she said "Do it because it's for you." 
Ms. Terry also encourages students to turn their stumbling blocks into stepping stones. 
"You're gonna stumble and you're gonna fall," she said. "I've done it myself."
Leave a Comment
About the Contributor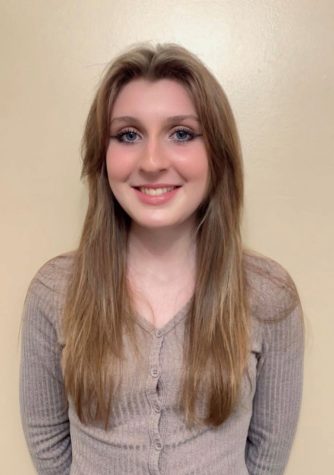 Lexy Strouse, Staff Writer
Lexy is a freshman who is taking journalism for the first time because of her love for writing. She is happy to write for The Native Voice because she...