Senior Survival Guide (from Someone Who's Survived)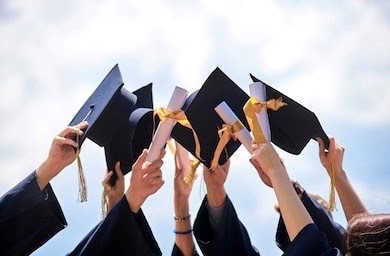 Looking back on senior year, it was bittersweet. It represents a chapter ending. It's tricky because I feel like your last real year of high school is junior year. At the beginning of senior year, you have to start thinking about your future. 
You may also be starting college if you choose to take Horry Tech PACE classes. I recommend taking these courses. I have friends that went fully virtual in the second semester and took two PACE classes, and they didn't even have to go to Socastee for the second semester. I also had friends that took PACE classes in person and enjoyed being exposed to a college campus. It is also an easy way to start collecting college credit. Teacher Cadet is also a college course that is weighted on an IB/AP scale.

College Essay and Applications
If you are going to college, the first thing you think about during senior year is your college essay. The first thing I did was collect prompts from the schools that I was interested in and the common app. I asked an English teacher that I had last year if she could help me, and for weeks I would brainstorm on her board. Finally, around a month later, it was ready. Submitting my applications for early action was my best decision, I started hearing back in December. Two words that you will hear thrown around are 'early action' and 'early decision'. Early action is non-binding and early decision is. My next step was figuring out how I was going to pay for college.
Do the FAFSA as soon as possible (it opens in October) to receive the most money; do not wait. You don't have to be committed, you can list your top schools.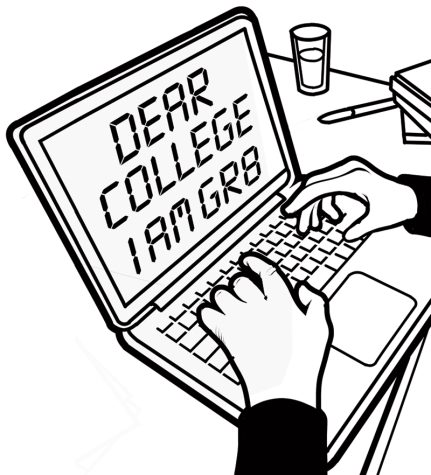 Look for Scholarships and Gather Recommendations
I knew my parents wouldn't be contributing, so I started searching for scholarships. I mainly applied to local ones that were listed in the scholarship newsletter. One thing that made this experience easier was making a resume. I made a resume with all of the leadership positions I had held all of high school –, clubs, volunteer work, interests and even jobs I had had. I asked my guidance counselor to help me with this and look over this. This became something that I attached to most of my scholarship applications and it kept everything organized. It is also a good idea to reach out to teachers or other adults that would be willing to write you letters of recommendation for scholarships as well. 
While completing these applications, they may ask you what your plans are for your future, and you have to go with a narrative. Your plans may change, but colleges and donors want to see that you are dedicated and that you are interested in staying in school.
I also saved everything. When an application would ask me to explain each activity, I would copy it onto a google doc, knowing that I would need it again. I did this with essays as well, and then I could use some of the same ideas for other applications. Now, ending senior year I have completed 25 scholarship applications. There are more out there that you may not realize. I found one on the English Honor Society website that I wrote an essay on a book for. I got the scholarship and it was for $1,000. I am now also in the Teacher Cadet Honor Society, and I will be receiving $1,000 annually for participating in this. I applied for a Key Club Scholarship, which I sadly did not receive. I went out of my way to find these through the websites associated with the activities that I was in. Yes this does take extra time, but now I have $5,000 more towards my four years of schooling. I kept a chart of all of the scholarships that I was applying for, what I needed, due dates and dates to hear back. 
Another tip is that once you have figured out what school that you want to go to, look at their departments for scholarship opportunities. For example, I am going to USC and its Darla Moore Business school has a common application that gets sent to donors. I received another couple thousand dollars through this process. As of right now, I have $38,095 towards my freshman year at the University of South Carolina and 13 more scholarships to hear back on.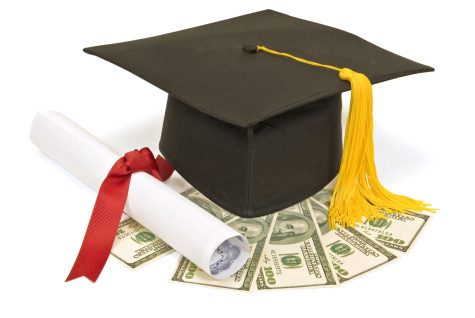 Stay Organized and Make Time for Fun
Senior year flies by, you need a calendar and to stay organized. It gets stressful. You are grieving your childhood while preparing for adulthood. It can be emotionally draining as you are filled with nostalgia and it can be a lonely experience. Make sure to take the time to spend time with friends. I went on the Senioritis Disney and Universal trip with my friends and it was so much fun. Make memories that will last. Go to the football games, go to prom, and Senior Skip day and the Senior Picnic. Make time for your friends and family. Celebrate your last holidays as a senior because you don't know where you'll end up. Personally, I will be in school for the next four birthdays at least. It is important to cherish the time with your friends and family. Make sure you don't have any regrets. Show your appreciation to the teachers, staff and adults that have helped you through these past few years as well.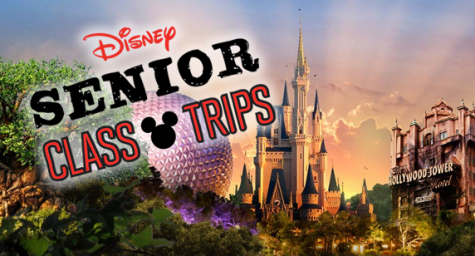 Make the most out of this weird time, there's no right or wrong way to do it. Change is scary, and it is something you can never prepare yourself for. I believe the same thing about loss. Stay positive, and enjoy it while you can, because it will fly by.
Sincerely,
A graduating senior
Leave a Comment
About the Contributor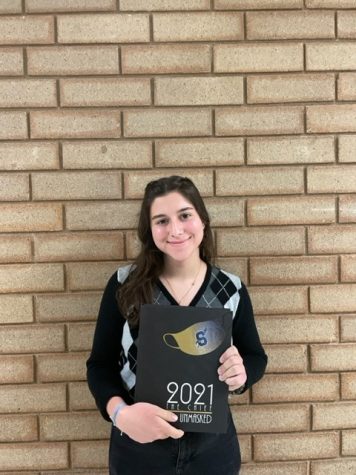 Vanessa Alaimo, Staff Writer
Vanessa is a senior who joined Yearbook/Newspaper last year. She has always loved photography and writing and was looking for a way to use these skills...