Morning Hangouts Give Students Better Start to the Day
In the morning, preparing for the rest of the day can be stressful and tiresome. To make mornings a little easier, students find it useful and enjoyable to go and hang out in their favorite spots before the rest of the day. 
Starting at 8:05, students are allowed to leave the Commons and walk around. Many stop at "hangouts" before class begins.
The media center is one of the biggest hangout spots. Lexy Strouse said she likes to hang out there because of the couches and her friends 
"It's a really good environment," she said.
Freshman Catalyna Perez says the entire second floor is her hangout spot, circling it with her friend since kindergarten, freshman Sakeira Staggers. 
"I like to walk around the hallways," Cataylna said.
Sakeira says she enjoys that "I'm with my pooka, Cat." 
Some students who drive have off-campus hangout spots that they enjoy. 
Sophomore Sonae Benjamin likes to hang out before school in the media center, Ms. Lange's classroom or at the local Socastee Circle K. 
"I like the gas station in the morning because it's fun," Sonae said. She likes to get Icee's and Slim Jims. 
Another favorite hangout is favorite teachers' classrooms. 
Spanish Teacher Mr. Frazzini's room is one such room. Some students go there because of his humor and jokes. 
"I like hanging out in Mr. Franzinis's room," sophomore Jenae Marshall said. "He makes fun of my friends Senae and Amanda."
Senior Christian Spencer hangs out in Mr. Jeffrey Church's room because Mr. Church advises the Gaming Club, which he is a part of. 
"I know him really well, and I get all my work for the gaming club done in the morning,"  said Spencer, who also works on homework in the morning. 
Junior Addison Bond likes to hang out in Mr. Church's room, too. She also hangs out in the auditorium with her friends from the theatre tech club.
"There's no one there," Addison said.
Leave a Comment
About the Contributor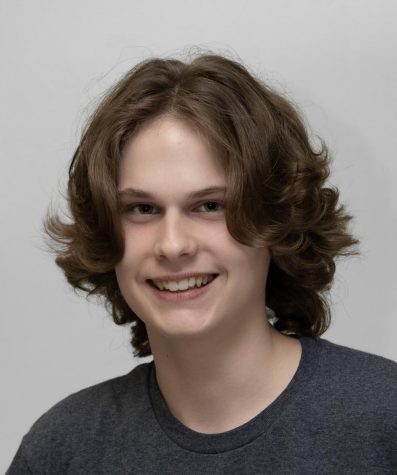 Michael Jackson, Staff Writer
Michael joined journalism because he loves news. He likes knowing the facts about things that are important. He loves reading and playing volleyball. Some...