Coach Hilton Receives "Total Blessing" on Easter Sunday
Guidance Counselor and Socastee Alumnus Coach Derrick Hilton has received a lot of help through various fundraisers organized by groups at the school as he battles cancer. On Easter, the larger Socastee community came through with his biggest gift yet – a $30,000 check from the Palmetto Pointe Church of God. 
The church donated its offering (the weekly money the church collects from members during services) to the Hilton family as a surprise. The church's pastor, Jamie Barfield, is a Socastee alum and his daughter, Cami, is a freshman here.
"I think as time went on he just kept thinking about Hilton, so that is who he decided to give it to," Cami said.
Coach Hilton is not a regular member of the church but did attend on Easter. 
"My Dad has been inviting him for the longest time, but he eventually shows up on Easter Sunday, and since then he has been coming back," Barfield said. 
During the Easter Sunday service, Rev. Barfield called Coach Hilton to the front of the church and presented him with the money.
"When my dad told him that the offering would be going to him, he started crying," Cami said. 
Hilton's reaction was nothing short of pure joy. 
 "It's been a total blessing," Coach Hilton told ABC15 News.  "That's the first time I step foot in that church, and for them to do something like that, … it makes me want to just continue to tell my story, try to help anybody that I can that's going through anything like this."
The Rev. Barfield described the experience of giving Coach Hilton the money as "awesome and incredible" and said he was "honored" to do it.
Leave a Comment
About the Contributor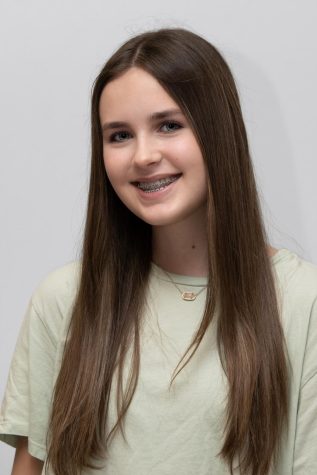 Riley Powell, Staff Writer
Riley Powell is a freshman who joined the journalism class to expand her relationship with her school and peers. She is in DECA at Socastee and enjoys...