Students Tour Europe Over Spring Break
A group of 17 students had an extra special Spring Break. They went on a trip to Europe from April 1-10. 
They traveled to Paris, Dublin, and England. Throughout this journey, students learned about new cultures, discovered old histories, and tried new foods while having a blast with classmates.
"This tour was a once-in-a-lifetime opportunity!" Senior student traveler Casey Gwyer said.
Sophomore Hannah Williams said France was her favorite.
"I really enjoyed walking around Paris because the weather was nice and you got to see the great architecture", she said.
Mrs. Intrieri, the teacher who planned this trip, stated that the price was $4,300. The price may seem high, but a lot was included.
"This included all flights, hotels, breakfasts/dinners, excursions like visits to Conwy Castle or a guided tour of the Tower of London," Ms. Intrieri said.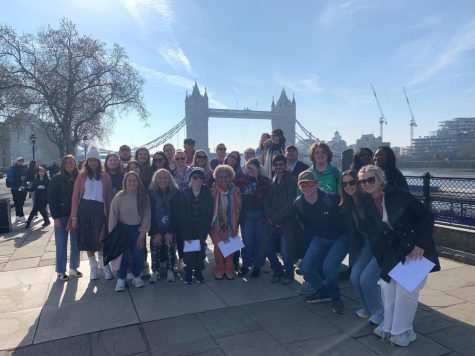 The trip was a chance to make new friendships, get a glimpse into new languages, and try new foods.
Hannah explained how  "[she] learned a little bit of French just from interacting in shops and restaurants. [She] also met a lot of new people who [she] had never met and became friends." 
Casey agrees.
"I got to meet a lot of new people and make new friendships and memories that will last forever!", she said.
The trip was also a learning experience.
"There was so much I did not know about Paris, London, and Dublin that I was only able to learn from the EF Tour. I got to explore and learn about other countries and their culture" she said.
The benefit of becoming more worldly is another reason for participating in a trip like this, Ms. Intrieri states.
"Some of our students never traveled outside the U.S. or South Carolina; now they are maneuvering through international airports, taking ferries across the Irish Sea, and exchanging foreign currency," she said.
The trip was put together by EF Tours, a company that takes students on educational tours all over the world.
"Our EF rep wants me to do another tour focused around our foreign languages offered here at SHS," Ms. Intrieri said, "so a Spain, France or Latin America tour might be in the future!"
Leave a Comment
About the Contributor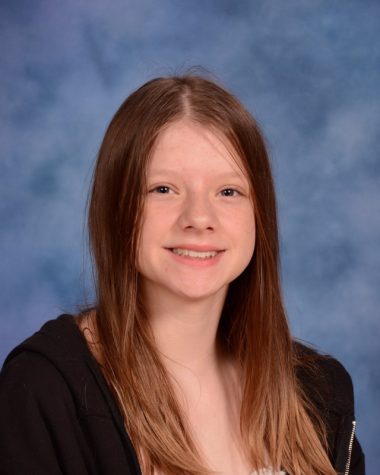 Elizabeth Hansen, Staff Writer
Elizabeth is a sophomore who is a part of Yearbook. She joined Yearbook because she took it in 8th grade and really liked it. Elizabeth started doing DECA,...