Going to School with a Sibling Can Be a Problem or a Plus
Sibling rivalry has been around forever. But it can be taken to a whole new level in a school.
While some students say it's not so bad to attend the same school as their sister or brother, others find it challenging.
Some students who have older siblings who also attended Socastee say they feel more pressure compared to other high schoolers.
"I definitely get students who feel like they're in their older brothers or sisters' shadows and they don't want to disappoint anyone," French Teacher Madam Chilson said. "They put a lot more pressure on themselves."
Freshman Ben Gildner can relate. He finds it a challenge to live up to his older brother's reputation. He and Ethan, a senior, are both in JROTC. Ethan is currently the squadron commander in the program and has attained many awards, making Ben feel like expectations are high for him.
"I kind of have to live up to everything he's done, all of his accomplishments," Ben said.
Sophomore Ella Kelly said having an older sibling at Socastee has motivated her. She wants to be more exceptional than her sister, a senior. Her sister took two IB classes, but she has now decided to go on the full IB track. Both she and her sister had Dr. Johanna Herndon for Pre-IB English II. 
"Dr. Herndon would tell me that I did my work and got better grades on the assignments,"  Ella said. "It makes me feel better if I do better than her."
Sophomore Delanie Williams said she does not feel the need to compete with her older sister, Senior Ryleigh-Caroline, who was Miss Socastee 2022.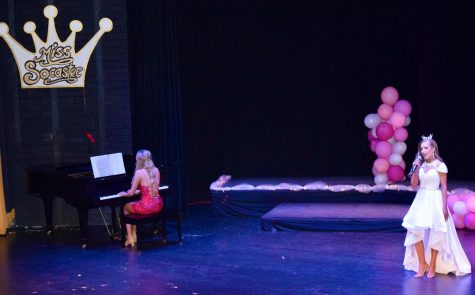 "Many people knew Ryleigh-Caroline did the pageant to get out of her comfort zone freshman year, and that was her platform when she was Miss Socastee High School Teen," Delanie said. "People knew that I never wanted to compete in a pageant because it really was not my thing, so it never affected me negatively, only positively when being a supporting sister."
She even performed a duet in the pageant with her sister, despite not being a contestant."I was the behind-the-scenes person throughout her time as Miss Socastee," she said.
Sophomore Ricky Oakley said having older sisters who graduated from Socastee has made his high school experience easier and more enjoyable.
"I've heard … about Mrs. French being a little strict, but since my sister befriended her when she had Mrs. French, she was a little more nicer to me," Ricky said.
Senior Zion Lawson had psychology with her older brother, Ezra, a few years back. They sat across from each other, which wasn't a big deal for Zion, although at lunch Ezra could sometimes be irritating for her.
"During lunch, he would come and steal my lunch whenever I brought it, or like if I got a school lunch he would come and take it," Zion said.
Zion's siblings played sports at the school, which exposed her to lacrosse, track, cross country, and basketball, and inspired her to play sports, too. 
"My two older brothers and my mom ran cross country and track here at Socastee, and my sister played lacrosse along with my brothers who played basketball here," she said.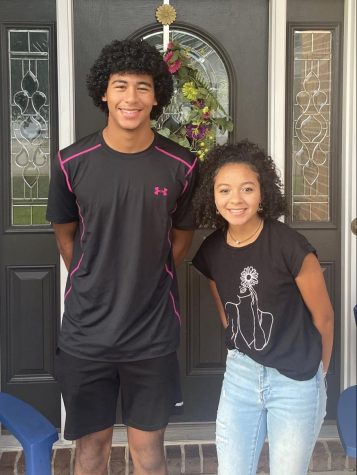 Leave a Comment