Longtime English Teacher Mrs. Wilson To Retire
Walking into Mrs. Amy Wilson's classroom on the second floor, students see a cupboard door plastered with photos of former students.
"Those are the reasons why I stay in the classroom," she said. "The individuals you see on the cupboard and those that walk through my door in [Room] 212 every day. That's the reason for me to pull up to the school…get the school bag every morning."
This is the English teacher's 28th year of getting the school bag every morning to teach at Socastee High School. But she will be hanging up the bag after this year as she retires. 
"I'm ready to do something different," she said.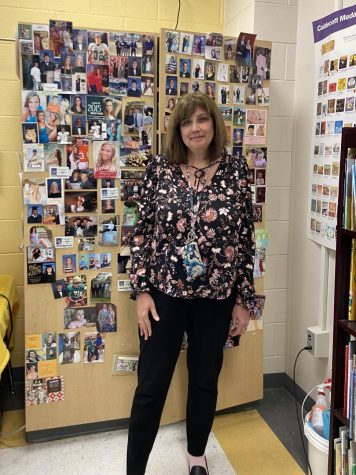 Mrs. Wilson grew up in western Pennsylvania. In college, she majored in English/Pre-Law and originally wanted to become a lawyer.  
"I was going to be an attorney, but I just really liked what I was doing with my English classes," she said. "So then I took some education courses as well and I ended up being a teacher."
After college, she taught in her hometown for four years. Wanting a change and having vacationed in Myrtle Beach, Mrs. Wilson accepted a job at Socastee High School sight unseen. 
"And I've been here ever since," she said.
During this time, she met Mr. Danny Wilson, who worked in the IB department. Their classes were next to each other in 1995, and a student said he'd pay for the dinner if Mr. Wilson asked Ms. Wilson (Ms. Diven at the time) on a date. 
"He sort of planted the seed," he said.
They started dating and got married in 1998. Mr. Wilson, currently the head of the IB program, has been teaching for 45 years and plans to retire next school year. The Wilsons also have a son, Preston, who graduated from Socastee High School in 2018. 
Mr. Wilson said one of his favorite things about Ms. Wilson is her adventurous spirit.
"If I were to go home tonight and say, 'This weekend I got a couple of plane tickets, let's go to Alaska,' she'd do it," he said.
He also said she is funny, and brings her easy-going style into the classroom.
"She takes the work seriously, but she also understands what  [her students] are like and what [they're] going through," he said.
Mrs. Wilson said her greatest career accomplishments have been "teaching students and sharing a passion for reading literature" along with "seeing students grow as readers and writers and speakers."
Ms. Wilson has taught almost every grade level of English and various electives, including journalism and SAT prep. 
"Teaching seniors is my favorite," she said.
She encourages students her students to "never say can't." 
"If it is something you want or dream about, see how you can make it happen." Mrs. Wilson said. 
She currently teaches English 4 and Public Speaking. Senior Claire Agness, who took Public Speaking, enjoyed the environment Mrs. Wilson created in her classroom and will miss her as a teacher. 
"She made it fun for everyone in the class and interactive," Claire said. "We were kind of like a big family."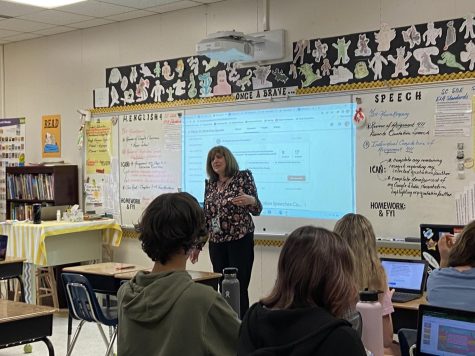 Teachers at Socastee know Mrs. Wilson to be a teacher who loves her subject and cares about the whole student. Ms. Zeneta Carr is a long-time colleague and friend of Mrs. Wilson notes that she has a lot of school spirit. 
"She always volunteers and signs up to help with school events," Ms. Carr said. 
In retirement, Mrs. Wilson plans to travel, garden, read, and spend more time with her family, along with taking care of her 5 cats. She will continue to be a part of the community and attend athletic events at Socastee High.
"I will still be a face around here," Mrs. Wilson said. "Friday night football, that's hard to pass up!"
Leave a Comment
About the Contributor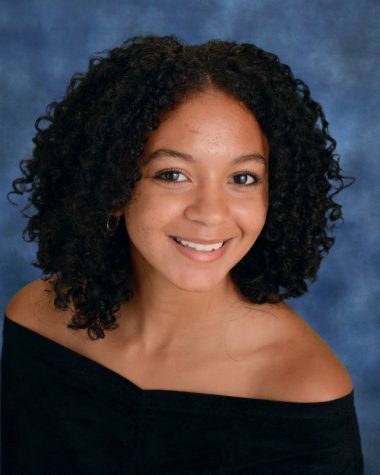 Zion Lawson, Staff Writer
Zion Lawson is a senior that joined Yearbook second semester of this school year. She joined because she wanted to contribute to the school through the...