Staff, Students Celebrate Life of ESOL Teacher
Ms. Samajema Davis, the head of the ESOL program, died suddenly last week. Principal Mr. Jeremy Rich, who announced her passing at a staff meeting last week, said she will be missed.
"Ms. Davis had such a unique way of touching the lives of her students and colleagues," Mr. Rich said. "Her smile and positive attitude would light up the room."
Her cause of death was deemed due to natural causes, Mr. Rich said.  In addition to being head of the ESOL department, Ms. Davis taught ESOL 1 and 2 classes.
"She worked with students who speak more than one language and English is not their first language" Principal Rich said.
Ms. Davis is from Cross in Berkeley County, SC. She attended Columbia College as an undergrad, majoring in Political Science and minoring in Religion. Later, she received her MA in Teaching Languages with a concentration in Teaching ESOL from The College of Charleston.
Freshman Christopher Alcantra, who was in Ms. Davis' ESOL 2 class, said he appreciated her as a teacher.               
"She taught me a lot on how to read, write, how to do things, and she would always help me if I was ever wrong," Christopher said.
Various teachers will help cover Ms. Davis' classes over the next few weeks.
"We are fortunate enough to have some teachers on staff that are going to assist with Ms. Davis's classes until we can get a full-time replacement in May," Mr. Rich said.
The school has extra counseling services available for any students or staff who need them. 
"We are here to assist the students as they grieve the loss of their teacher," Mr. Rich said.
The school appreciates the impact Ms. Davis had on students and staff during her time with the school, Mr. Rich said.
"All of us at Socastee High School will miss her tremendously and were fortunate to get to know Ms. Davis this past year."
Leave a Comment
About the Writer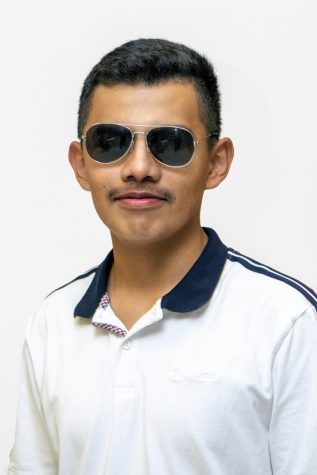 Eduardo Ajuech-Agreda, Staff Writer
Eduardo a is a junior who's in his second year of yearbook and has a year's experience in Journalism. He joined the Yearbook due to his enjoyment of...