Disney Trip a Decades Long Tradition
As the year comes to an end, about 100 seniors are preparing to embark on the annual senior trip. Many of them will be experiencing Disney World and Universal Studios for the first time. 
But the trip's organizer, Mr. Gregory French, who has been planning the trip for students since 2001, has been many times and become an expert at all things Disney. 
"Disney is the kind of place where it is good to have a plan and then change it on the fly as things come up," he said.
He has been to Disney about two dozen times, and the logistics of the trip have changed so much since he first started taking students. The trip, now called the "Senioritis Tour," was once referred to as "Grad Night," a term coined by Disney themselves. Magic Kingdom would close from 7 p.m. to 5 a.m. to everyone except high school seniors. 
"There were concerts, games, DJs, and dance parties all night," Mr. French said "There were thousands of seniors all partying all night, it was amazing." 
The average number of students on the trip used to be 200, or four buses, but this year French is taking 100 students on two buses. 
Some students say they are going on the trip to live out a childhood dream or to have one last hurrah before the jump into adulthood after high school.
"I was born in Florida and we only went to the parks once, and I've been wanting to go back ever since," Senior Destiny Oliver said, "And also, I'm a senior, I'm not going to get this chance again."
Destiny spent a couple of weeks planning her trip by making a packing list and looking at things she might want to buy. She is also looking forward to her reservation at the popular Rainforest Cafe restaurant. 
"I'm bringing my Switch and DS so I can play it on the bus ride and probably a Squishmallow," she said. "I'll pack some snacks because food is expensive, so I don't want to bring not enough."
Senior Desiree Roberts has had similar thoughts while planning her trip. Her group is splitting the costs of snacks, water, and sandwich ingredients to ensure they'll have plenty of food.
"I've done a few months of planning," she said. "We've just been planning food and the parks we want to go to; it hasn't been too deep or detailed yet." 
Leave a Comment
About the Contributor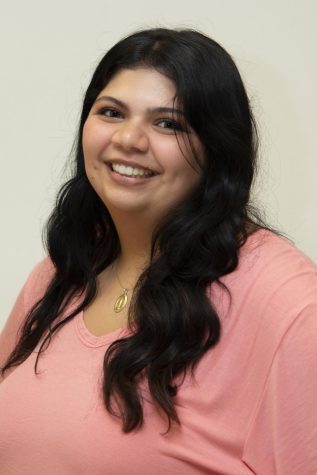 Alexis Harris, Editor-in-Chief
 Alexis is a senior who has been a part of the yearbook/newspaper staff for three years. She currently serves as the Editor-in-Chief of both publications....