Freshman Composes Possible Career in Music
A lot of students listen to music to express their emotions and relax. Freshman Ajay Cullen creates music for the same reasons.
"Composing is something I love to do," said the freshman, who plays trumpet in Concert Band. 
"I wrote two pieces for piano and one for trumpet."
Ajay (pronounced á-jay) said he might want to pursue a career as a composer. 
He has already spent four of the past school years attending The Juilliard School of Music in a unique weekend program. 
"I would travel every Friday through Sunday to New York City," he said.
During his studies in New York, Ajay stayed with his grandma in Brooklyn. He enjoyed the visits because "she always knows what people like, is very nice, and makes the most amazing food [he has] ever eaten."  
A person he looked up to during his time at Juilliard was music professor Valerie Coleman. 
"She composes more subtle and smooth, and based on reflection," he said. "It was challenging at first, but then it got easier; I miss Julliard for the people and experiences I had there."
Ajay also attended the famous Interlochen Center of the Arts for music camp in Michigan over the summers of 2021 and 2022, which is where he began composing.
"I wrote Romance, which was 2 ½ pages long and took me around two pages to write," he said.
In addition to the incredible music training he has had, Ajay said he is learning a lot from band director Mr. Jung. 
He is letting him lead a quintet, consisting of two trumpet players, a French horn, a trombone, and a tuba, which played at the Winter Concert.
"[Mr. Jung] understands where my skill came from, and that I [want to] work on my career path from Julliard." 
Ajay discovered his passion for music when he was four years old.
"My mom brought a lady to our house and she brought many instruments over," he said. Out of the instruments displayed to him, Ajay chose the trumpet because he "found it intriguing – the different tubes and shininess of the instrument."
He practices for an hour to an hour and a half a day. 
"Learning an instrument is an experience and an amazing skill," he said.
Leave a Comment
About the Contributor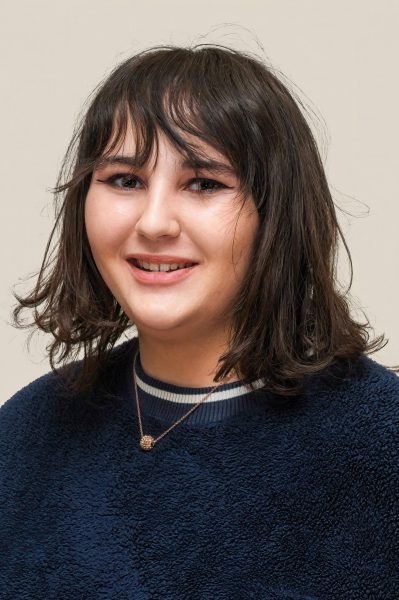 Rachel Lukas, Staff Writer
Rachel is a junior who has been a part of the journalism staff for one year, and the yearbook staff for two years. Rachel decided to join the yearbook...