Seahawks Were Braves' First Big Foe, Followed by Sharks, Panthers
We all enjoy the exhilaration, the head-to-head competition, and the chants back and forth across the field when we play our rivals. But where did this tradition come from?
The school's first rival was Myrtle Beach High School. Socastee, originally Socastee Academy, did not have enough students to have its own sports teams until the 1960s . Students had to join sports teams at Myrtle Beach High School. When more students moved to the area, and Socastee Academy became Socastee High, it was finally able to host its own sports teams. This created our very first rivalry with Myrtle Beach because the athletes on our team had previously been on Myrtle Beach's team. 
"Myrtle Beach was the biggest rival when I first started because there was no St. James or Carolina Forest," said softball coach Steve Hodge, who has been working at Socastee since 1993. "It took Socastee like 22 years to beat Myrtle Beach at football."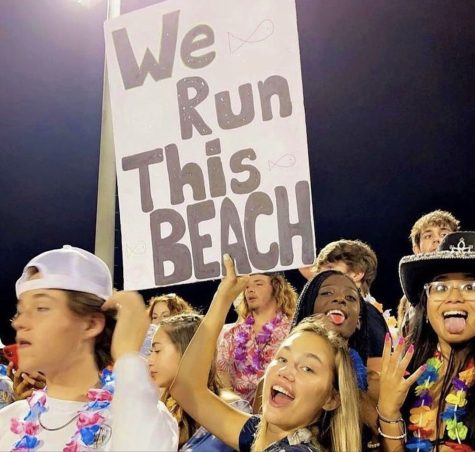 Students and staff still look forward to playing Myrtle Beach, but the school's biggest rival today is St. James, which has been the case since St. James opened in 2002. This is because of the schools' close proximity. Also, the zoning area for St James once belonged to the zoning area for Socastee, so the first Sharks were once Braves. 
"It just matters more to beat them," Athletic Director Mr. Vinson said. "You might go to church with these people, you might play club sports with these people, you might live in the same neighborhood."
Coach Campbell, who taught at St. James before coming to Socastee, agrees.
"It became a friendly kind of rivalry because everyone grew up together," he said. "The crowds are bigger and usually louder, and it's kind of like a playoff atmosphere."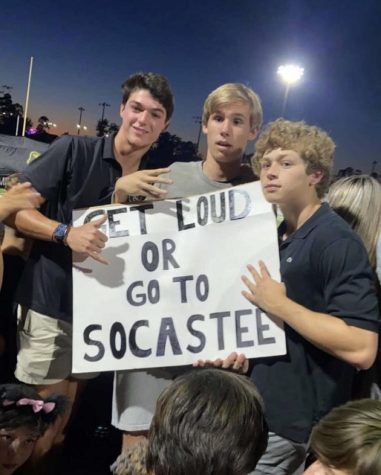 Junior Corey Morris transferred from St. James to Socastee his freshman year after being cut from their football team because he felt like he had a better chance to play at Socastee. He now plays baseball at Socastee. 
"I have a lot of friends at St. James that play baseball," he said. " We go back and forth about it on the field, giving each other eye contact, and then after the game we're just cool."
Carolina Forest is known as volleyball's biggest rivalry. Men's volleyball coach Christine Gifford says this is from the students being so close.
"Some of the boys knew each other so at first it was really competitive, but after a few games of lightening up they were having fun playing each other and had good banter through the net," she said, "We played them a lot which made the rivalry even bigger."
Leave a Comment
About the Contributor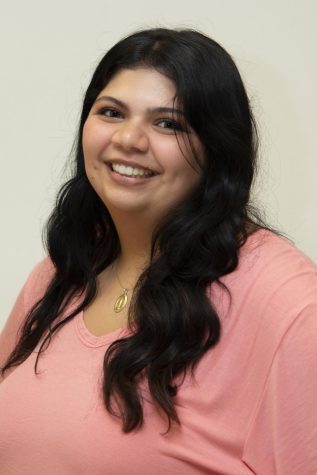 Alexis Harris, Editor-in-Chief
 Alexis is a senior who has been a part of the yearbook/newspaper staff for three years. She currently serves as the Editor-in-Chief of both publications....