Miss Socastee Goes Beyond Glamour
When it comes to pageants,  most people think of makeup, big dresses, and hair with sparkling jewelry, but there is so much more that goes into them. 
It takes a lot for most girls to get up on a stage in front of hundreds and let people judge them on how they look, talk, and perform. Many also don't realize that a big part of the pageant is for the girls to show how they can have an effect on their community, and each contestant has to develop a platform to express that.
"Pageants let me act like a princess in a beautiful dress, showcase my talent, and tell judges and those in the audience how I want to make an impact on the Socastee community," Senior Ryleigh Caroline Williams, Miss Socastee 2021-22, said.
She said being on stage is not easy, and she prays each time she goes on. 
"I completely zone out and ignore the audience when I am speaking on stage because I get so nervous," she said. 
She also is not a dancer, and each participant has to be part of a group dance at the start of the show, which they have to perform twice.
"As someone who cannot dance, dancing was the part I might have had to practice the most," she said.
Each pageant contestant also must write out a platform when they apply, and they're asked questions about it during the show. They have to be able to represent their platform and show them how it means something to them. Ryleigh Caroline's platform was "Courage Over Comfort."
"I chose this platform because naturally at heart I am timid and shy," she said. "Ever since I can remember I have always had to make a conscious effort to put myself out there and be vulnerable." 
Her goal was to encourage others to step outside of their comfort zone and "make a leap of uncertainty to become your best self no matter where you are in life."
Ryleigh Caroline said her experience in the pageant allowed her to do just that.
"I met many people through Miss Socastee that I would not have had I not gotten out of my comfort zone and made myself vulnerable enough to be judged," she said.
The work does not end after being in the pageant. Whoever is crowned Miss Socastee has to perform community service. During the year she was Miss Socastee, Ryleigh Caroline performed more than 100 hours.
"I was able to be an FCA (Fellowship of Christian Athletes) leader at Forestbrook Middle
School and I had the opportunity to share my testimony at the Myrtle Beach-Conway FCA banquet," she said.  She also did fundraising and visited Lakewood Elementary School to talk about her platform to the younger kids.
She did so many hours of community service that she was awarded the Bronze Presidential Service Award from the White House.
 Miley Graves competed for the first time this year and won Miss Freshman. She practiced the most she could get in before the pageant to prepare. 
"I practiced the whole week before the pageant every day – my dance, onstage questions, and walking, while I was doing cheer that whole week and had to study for my EOCs."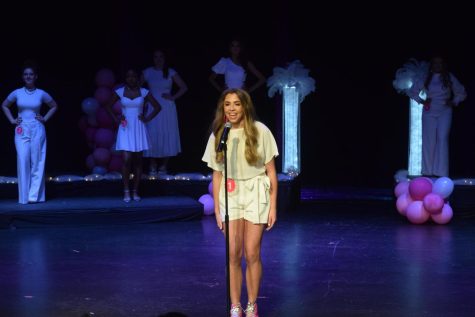 Miley didn't have a platform this year, but she is planning to continue to do the pageant.
Miley's sister, 11th grader Laney Barno, was crowned this year's Miss Socastee. She has done the pageant for the past three years. She plans to do a lot with her new title.
"My platform is Triple Threat: Academics, Athletics, and the Arts," she said. "Triple Threat explores the ideology of being a well-rounded individual."
Laney herself lives this by being a straight-A student, involved with the school dance team, on the track team, and a part of the musical.
She said she hopes to use her platform to encourage students to be involved, "not only to have additions to their resumes but to expand outside of what's comfortable for them."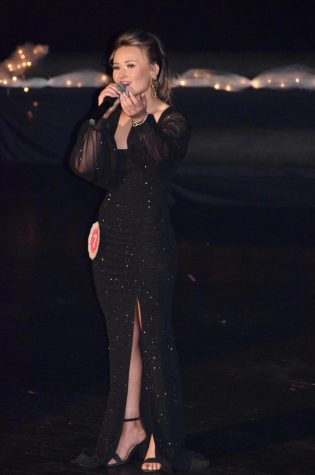 Senior Jamie Lyn Evans, who was named Miss Senior and Miss Horry County 2023, has the platform "Personality Over Disability". She said she chose it because she has learned a lot about the topic by having to work to overcome ADHD.
"I want other people to know that disabilities don't define you," she said.
Leave a Comment
About the Contributor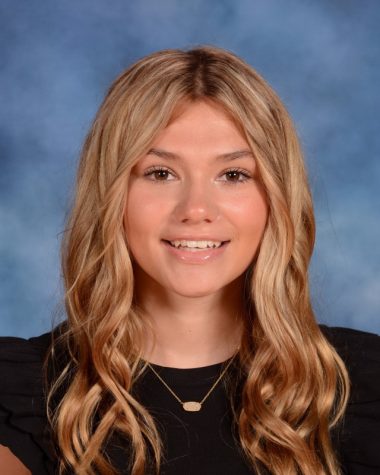 Olivia Turner-Warga, Staff Writer
Olivia Turner-Warga is a freshman who was a part of the yearbook staff in middle school and is taking journalism for the first time. She joined The Native...