JROTC Clubs Help Students Gain Fitness, Shooting, Archery Skills
In addition to mandatory classes, the AFJROTC program offers students a few optional clubs, including Marksmanship,  Raiders, and Archery. A robotics club also will be offered in the near future.
The clubs are only open to JROTC students. Marksmanship is just one of our ROTC's activities.  The JROTC Marksmanship Team meets after school to practice and promote safety in the use of firearms. The team competes in local competitions.  Seventeen cadets tried out for marksmanship but only 6 can compete.
"I enjoy marksmanship because of the competitiveness and improving our accuracy,"  Junior John Hensley said. "The easiest part is probably learning to fire, but the hardest is trying to stay accurate throughout the time you are shooting."
 Senior Ethan Gildner is also part of the Marksmanship team and agrees that maintaining accuracy is the hardest part. He said team members work on staying accurate for 10 shots in a row.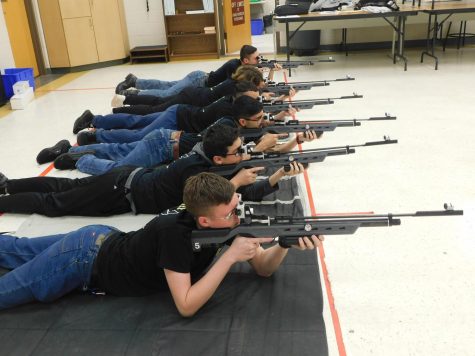 "The team this year is pretty solid. We have some very good shooters," he said. "The team is one of the best teams we've had since I have been here."
His favorite part of the club "is connecting with the people, getting to know them." 
Another club JROTC has is Raiders, which also meets after school twice a week and is a way for cadets to work on fitness. Students learn skills like building a rope bridge and climbing obstacles.
"[It is] a more intense physical training, and they can go to competitions and compete against other schools," said John, who is also part of this club.
He said students can be part of the club just to train and don't have to compete.
"You can just go to practice and strengthen yourself physically and mentally, and just endure what you can," he said. 
Freshman Zackery Marlow said being on Raiders has helped him in various ways. He has always found running easy, but the practices force him to find the stamina to keep his pace up.
"The best thing is probably the gain from it physically and mentally, and working with the team improving our team work," he said. 
JROTC also has archery, which takes place in the morning and is one of the most popular clubs. Sophomore Sophie Walter said she has learned how to stay more consistent with her shots.
"The best part is the people and getting to come and practice in the morning," she said.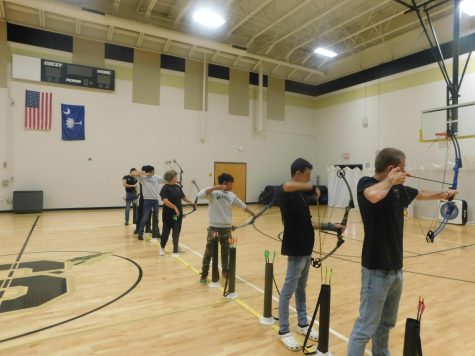 JROTC also plans to start a robotics club, which will be in class – working on rocketry, robotics and aeronautics, building model planes and flying them. 
View Comments (2)
About the Contributor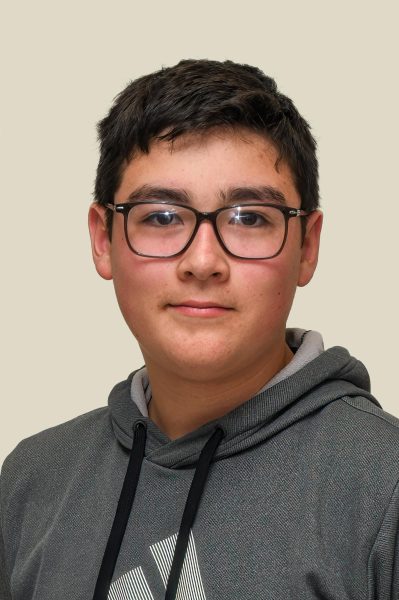 Ben Gildner, Staff Writer
Ben is a sophomore that joined yearbook because he did yearbook in the past and liked it. He plays soccer outside of school and is involved with the AFJROTC...