Why Don't More Students Dress Up on Spirit Days?
The school has had several spirit days this year, which are supposed to be fun for students. However, on most days more teachers seem to be participating than students. 
"I rarely see anybody besides teachers doing spirit week," freshman Riley Powell said. "The only people that I probably would know are the seniors that … have friends that are student council, or they're on it."
Students cite embarrassment, not enough publicity, and boring themes as reasons they don't participate.  
According to statistics collected and gathered by Student Council Advisor Ms. Zeneta Carr, less than 75 students per class participated in the spirit week before Homecoming, which  included Minions, Jersey Day, Superheroes, Roll with Your Crew (to go with Homecoming's Grease theme), and Pink Out. 
Ms. Carr said Student Council sends out a survey asking students which days they most wanted and based the days on the results.
"Most of our themes and dress-up days are based on what students said that they are going to participate in," she said. "Granted, many students do not fill out the Google form."
Riley said she does not participate because the themes are too tacky for her.
"I'm not going to wear a wacky outfit voluntarily," she said. "That's embarrassing to me because I don't want to show up wearing tie-dye leggings and a bucket hat just for fun because that's not fun to me."
She said she would participate in something more low-key like an "opposite gender day".
Other students suggest trendier spirit days, such as Adam Sandler Day or "anything but a backpack day", which has been big on social media and is where students bring anything but a book bag to carry their belongings with them to school. Photos on social media show students bringing in outrageous "containers" such as a shopping cart, kayak or lawnmower in lieu of a backpack.
"Right now the concern would just be school safety and the disruption of school, and we have metal detectors," Ms. Carr said.
Freshman Elizabeth Baruesso says she doesn't participate because she knows not many other people are going to dress up. She would dress up on Halloween, though.
"That's more socially acceptable," she said. "Everyone dresses up on Halloween."
Principal Mr. Jeremy Rich said dressing in a costume for Halloween is not at the maturity level high schoolers are expected to be at.
"That's more elementary level than high school level," he said.
Despite what Mr. Rich said, some teachers dress up on Halloween. 
"I mean, and there's that one teacher who dresses up like he dressed up as Darth Vader,"  Elizabeth said. 
Senior Jordan Groff is one student who does participate in most spirit week activities. She participated with Casey Gywer in Twin Day, in Celebrity Day, Minion Day, and Pink Out Day.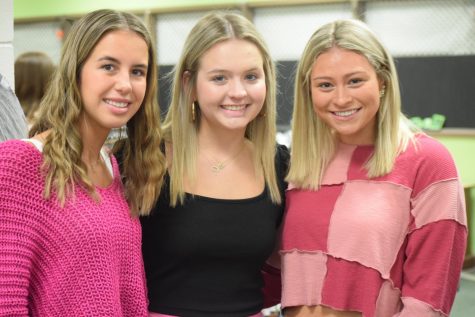 "I like participating in Spirit Week because it is a fun way to show my school spirit and make the week more enjoyable," she said.
She said she thinks other students don't participate because they forget.
"It can be hard to remember which days are which," said Jordan, who added she would love a "dress up as your favorite holiday" day. 
Ms. Carr said student council puts a reminder on the school's Google Classroom for the students to check and also sends reminders on social media. She said it will continue to do what it can to get more students to participate.
" We need to continue to encourage participation, and our student leaders need to lead by example," she said.
Leave a Comment
About the Contributor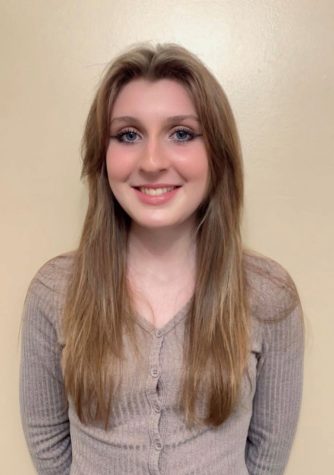 Lexy Strouse, Staff Writer
Lexy is a freshman who is taking journalism for the first time because of her love for writing. She is happy to write for The Native Voice because she...