Hawaiian Dancers Introduce New Club
Students were treated to the sounds of Hawaiian music and hula dancing during lunch periods last week. 
The dancers were there to introduce students to the new Ohana Mau Loa Club, an expansion of Ocean Club, being offered to students this spring (an official name change won't happen until next school year). 
The word Ohana translates to family, said Thomas Pua (who goes by "Pua"), the main dancer. 
"Family isn't always blood," Pua said. 
This concept will be at the heart of the club, "a diverse group of people that call themselves family." 
It will teach students different parts of the Hawaiian culture, such as dancing and surfing.
"It was created to spread Aloha culture," he said.  "We want to spread the ideology of family."
The club, which meets Mondays and Thursdays in Room 214, will expand on activities such as beach sweeps that Ocean Club had been doing for the past few years. The advisors are Mr. Rich Taylor and Mr. Jared Hendrix.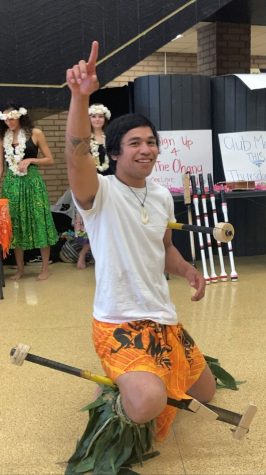 Mr. Taylor said years ago the school had a club similar to the Ohana Club called Aumakua Hui. 
"I sponsored it alongside a guy called Sam Kamu," he said. "Sam was a Hawaiian man who taught hula." 
This year, Mr. Taylor had a Hawaiian student in his first block, Ke'Laja Brown, who is Pua's "sister" (she's not related by blood but dances with Pua, who calls her his sister). 
"That gave me the contact I needed to get the club started up again," he said.
Sophomore Zymeria Goodwin said she was impressed with the Hawaiian dancing during lunch.
"I think it's pretty cool they're dancing," she said. "I don't know if I can do all that, but I think they're cool."
Freshman Jayden Cook said the hula dancing at lunch also intrigued her.
"I think it looks very interesting and fun," she said. 
Pua said the Ohana Club will definitely incorporate fun and will be a "safe environment for everyone." 
"It's a judgment-free zone," he said.
View Comments(1)
About the Contributor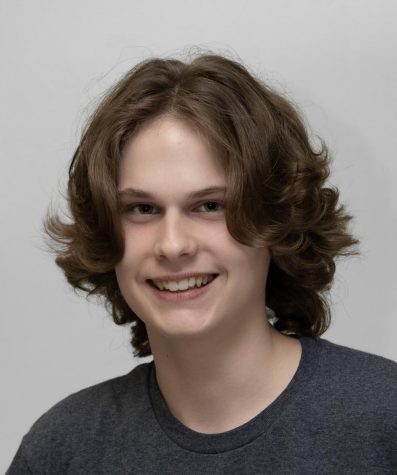 Michael Jackson, Staff Writer
Michael joined journalism because he loves news. He likes knowing the facts about things that are important. He loves reading and playing volleyball. Some...