Students See Red Over Taylor Swift Ticket Debacle
The announcement of Taylor Swift's "The Eras Tour" sent a wave of hysteria across the United States, including right here at Socastee High School.
Many students were among those across the country who waited in digital cues for hours with a presale code, only to be told tickets were not available once they got through.
"[The queue] was like crazy long," said Senior Sommer Unzicker, who waited for seven hours. "I thought it would be done in maybe like an hour or two."
Even more maddening is that when she finally got through, she still was not able to get tickets. 
 Swift was last on the road in 2018 with the "Reputation World Tour" that grossed $266 million and broke several records, including some of her own. Tickets for the tour went on sale November 9th and the tour itself kicks off on March 17 in Glendale, AZ  and ends August 9 in Inglewood, CA, with international dates yet to be announced. Billboard estimates the tour will generate $591 million in ticket sales. 
Despite Ticketmaster implementing a presale code system where participants register beforehand to win a code they can enter to be able to purchase the tickets, many fans still struggled to obtain tickets. 
Most users waited hours in the queue after Ticketmaster experienced several problems. According to their website, historically, only 40 percent of invited fans show up and buy tickets. However, they faced several bot attacks and fans who didn't have presale codes still trying to enter, driving unprecedented traffic on their website –– 3.5 billion total system requests. 
Junior Jadyn Cruz left school early to be able to sit in Ticketmaster's virtual queue starting at 10am when it opened. She waited five hours before she was let in, and was still unable to buy tickets. 
"When I actually went to buy the tickets it kept kicking me out of buying them," she said. 
Luckily, someone was able to buy tickets for her for the Nashville show on May 5. 
Swift's team sent out an email on December 12, giving fans who were unable to buy tickets for the first round another chance to request to purchase two tickets for their selected show.
Sommer said she is still hopes to go to a concert but is not hopeful. 
"Tickets are super expensive and they're like all on sketchy websites," she said.
Senior Bree Smith was among the lucky ones who did get through to get a ticket – for the April 30 show in Atlanta. 
"I completely emptied my bank account," she said.
However, getting the tickets was bittersweet.
"I can't wait to go, but it is also kind of sad because some of my closest friends weren't able to get tickets.".
Leave a Comment
About the Contributor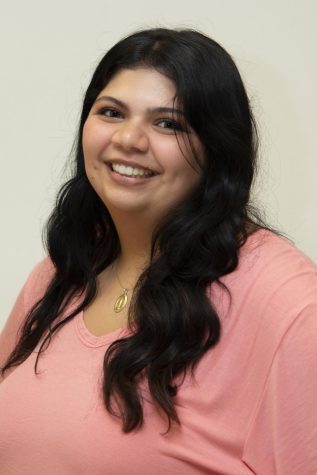 Alexis Harris, Editor-in-Chief
 Alexis is a senior who has been a part of the yearbook/newspaper staff for three years. She currently serves as the Editor-in-Chief of both publications....