Academic Coaches Work to Improve Graduation Rate
Socastee experienced a slight drop in its graduation rate during the COVID years, and has several strategies in place to get it back up.
The graduation rate was 82 percent during the 2021-22 school year, down from 84 percent the year before. To bring it back up, the school has used federal funds to hire a Graduation Coach to work with failing seniors and a Learning Loss Specialist to work with struggling undergrads.
"[The specialist is] keeping everyone on the same page so that they can be successful," Mr. Rich said. 
The specialist, Mrs. Elizabeth Intrieri, said Covid-19 forced all students to participate in online school, even when this was not compatible with their learning style, which has put many students behind. 
"Teachers and academic coaches like me basically have to 're-train' our teens to be students in a classroom again," she said. 
In addition, spending so much time with technology has negatively affected motivation and focus.
"I remind them that half the battle with school is showing up and staying in the present," Mrs. Intrieri said. "Many kids are distracted by cell phone/texting and YouTube videos or games that are not part of their academic responsibilities."
Despite these conflicts and distractions, Mrs. Intrieri encourages students to continue to push themselves and work hard. Keeping a close eye on them, she forces them to take accountability for their actions and constantly reminds that they can do better. 
"Sometimes, all someone needs is a cheerleader to let them know they can succeed if they just stay at it," she said. 
Socastee also has a Graduation Coach, Mr. Chuck Henderson, who works strictly with seniors at risk of not graduating. 
"He makes sure they are on track all year long to graduate and pass their classes," Mr. Rich said. "If they need to take more than eight classes, he will provide virtual classes for them." 
He also monitors students' academic progress weekly and checks in with parents, encourages students to go to tutoring or make up school, and accommodates their needs for them to succeed. If a student is failing due to attendance, he makes sure that they are set up for credit recovery or make up time to erase their F/A. 
"I hope we can get them to the finish line in January and get them back on track to be able to graduate this year," Mr. Henderson said. 
In addition to COVID, another reason for the drop in the graduation rate is because of student-tracking issues across the district and state, Principal Mr. Jeremy Rich said. When students arrive at Socastee, no matter how long they are enrolled, they are factored into the graduation rate unless their records are successfully transferred to another school. Keeping track of which school a student ultimately transfers to is not always easy..
"We average, down the coast, about 1,000 students that come and go every year, that is a lot of kids to track," Principal Mr. Rich said.
The graduation rate is also affected by special education students, who are factored into the graduation rate even though some of those students might be unable to earn a high school diploma because of their disability.
Despite all the issues, Socastee is currently on track to meet their graduation rate goal, Mr. Rich said, and hopes that they can even surpass it. 
"I used to have this poster hanging in my English classroom: 'Where there is a WILL, there is a WAY to be successful—make an EFFORT, not an EXCUSE'," Mrs. Intrieri said.
Leave a Comment
About the Writer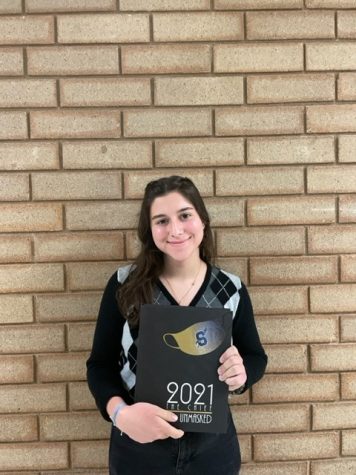 Vanessa Alaimo, Staff Writer
Vanessa is a senior who joined Yearbook/Newspaper last year. She has always loved photography and writing and was looking for a way to use these skills...