When Is It OK to Start Listening to Christmas Music?
"Santa Claus is coming to town", so forget about what happened "Last Christmas" and begin the festivities!
 But exactly when should those festivities begin?
Some say it's too early to listen to Christmas music at Thanksgiving. But some, pleading "Christmas don't be late", start listening to holiday tunes as early as Halloween.
The Native Voice interviewed students and teachers before Thanksgiving break  about listening to Christmas music. Most teachers thought it too early to listen to Christmas music until after Turkey Day.
"I kind of have a little rule that I celebrate one holiday at a time," Learning Loss Interventionist Mrs. Elizabeth Intrieri said, "so I do not start Christmas until after Thanksgiving."
Spanish Teacher Don Matias starts listening to Christmas music right after Thanksgiving Day.
"We always listen to Christmas music setting up the tree on Black Friday," he said.
Students seemed to lean toward starting holiday tunes much earlier — before Thanksgiving. 
"Honestly, as soon as Halloween is over, I feel it's acceptable," Junior Callie McNelis said. 
Junior Laney Barno also said listening anytime after Halloween is acceptable.
"I usually start listening mid-November," she said.
So what are everyone's favorite songs once they do start listening?
"I like the Beach Boys' song about Rudolph, Little Saint Nick," Don Matias said.
Callie prefers the traditional Silent Night.
"My Mee Mee used to sing it to me when I was younger," Callie said. "I also like newer songs, but I believe that will always be my favorite."
Mrs. Intrieri remembers her dad ruining a lot of Christmas songs for her while he took her and her sister out to buy presents for her mom. 
"I just remember he would change the words to the Christmas songs," she said. "And we'd be upset, but we'd also be laughing."
Laney – a Socastee singer and Bravette – makes sure she gets the words to Christmas songs right.
"I sing Christmas music in shows every year," she said, "so there's always Christmas music with me."
Leave a Comment
About the Contributor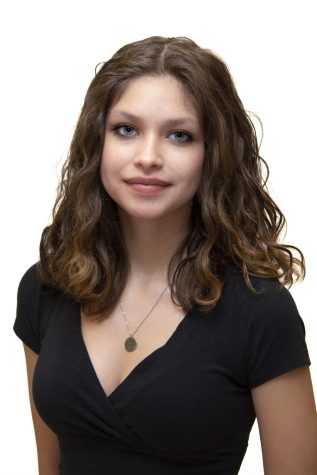 Alayna Avalos, Staff Writer
Alayna is a junior who joined yearbook this year because she enjoys graphic design. She is a full IB student who is in Art Club and Key Club. She loves...