Kardashians Move to Hulu Gives More Drama
"Keeping The Kardashians" had been on E for 20 seasons but moved to two Hulu for the past two and is now called "The Kardashians". The show has gotten better since it's moved to a different streaming site because the five sisters have equal screen time, everyone is more open on the show, and the scenes are more dramatic. 
When The Kardashians was on "E," the last few seasons were mostly of Kim, Khloe, and a little bit of Kourtney. Kylie and Kendall had said reality shows just weren't for them, but then agreed to be on the new one. Now that they are on Hulu, we are able to see what goes on in their lives as well as the other sisters. Kylie is busy with her company Kylie Cosmetics as well as being a mom, and it's interesting to see her balancing work and life. The brother has not been seen for a while due to him struggling with hate on social media because of his ex-wife "Black Chyna."
The new show has shown a whole new perspective on the Kardashians and goes much more in depth. We are able to see their hobbies, such as horseback riding and traveling,  what they do in their everyday life, and we even get to see a little bit of their kids. 
Of course there's going to be drama because we are watching reality tv, but it's cool because we get to see everybody's raw reaction and and more in depth of the drama. For example, the show documents Khloe having another kid with her baby daddy Tristan Thompson via surrogate, and during that whole process, she finds out he had a kid with someone else. We are able to see how Khloe deals with it, as well as how the other sisters help her cope. 
The show also documents Kourtney's wedding, which definitely has some drama with it. Her kids weren't very happy about the engagement and viewers got to see it all played out, including how daughter Penelope was crying because she wasn't able to be there for her mom's engagement.
Overall, the transition from "E" to Hulu gives fans a whole new version of "The Kardashians", revealing more drama about family members. It's cool to see how the family lives their life with all of the fame they have. 
Leave a Comment
About the Contributor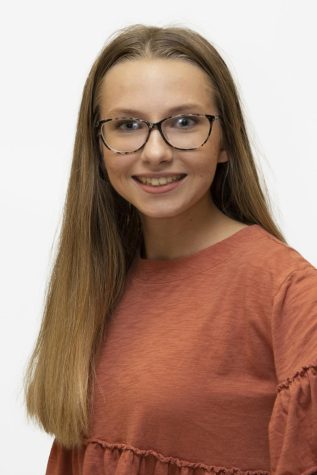 Ashlyn Canney, Staff Writer
Ashlyn is a sophomore in high school and this is her first year in journalism. She joined journalism because she likes trying new things and she loves...