Football "Next Man Up" Strategy Helps Overcome Injuries
Varsity Football has a record of 2-4, with four games left in the regular season. 
They have had some bumps in the road due to injuries, but many of those players are on the mend, so they are hoping the season can turn around.
Everyone who was injured is back now except Dean Gardner and Jamare Brown as the team moves forward and tries to make it to region play. 
"Once we got back together, I feel like we can do better," Senior Defensive Back Marvin Lewis said. 
Several key players have been injured this season, including:
-Rocco Wojick, quarterback 
-Caden O'Keefe, running back 
-Dean Gardner, defensive lineman 
-Jamare Brown, receiver 
-Elijah Mencken, defensive back 
-Arber Lekani, defensive back 
-Hunter Bayes, center  
-Johnny Iannone, linebacker 
The injuries disrupted the way football expected the season to go, and the team tried to overcome being short on players with the "next man up" system, Coach Hampton said.
"We lost a starting quarterback in week two, so our coordinators stepped up and did a phenomenal job," he said. "We have a lot of selfless players that took the challenge and stepped into the role we needed them to do and they did a good job for us." 
The players had to go to new positions they never thought they would go to, testing who was willing to work and help benefit the team.
"I saw a change when we played against Dillon because even though we didn't have our starters, the bench players stepped up and you see it made a change in our game," Defensive Back Omari Taylor said.
The adjustments are tough, Arber Lekani said, because different players have different skills. 
"Some guys are faster, slower, stronger, and there are guys with different mentalities."
Leave a Comment
About the Contributor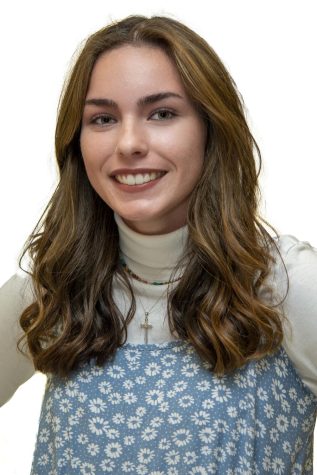 Catie Lovelace, Staff Writer
Catie is a senior who has been a part of the journalism and yearbook staff for three years. She joined journalism and yearbook because she loves taking...