Socastee Grad Wins Miss South Carolina
A Socastee grad won the Miss South Carolina pageant this summer and will compete in Miss America in December.
"It was a life-changing moment for me; I knew the second the crown was placed on my head that I would never be the same again," said Jill Dudley, who attended Socastee her junior and senior year, and graduated in 2017. 
She did compete in the Miss Socastee competition her Junior year "to experience something new as well as gain confidence in myself", but she didn't win. She said she was more focused on sports, having run track and cross country and played soccer for 10 years.
"I was an athlete in middle and high school so for me participating in a pageant was way out of my comfort zone," she said. "I had to borrow an evening gown, get my first spray tan, and figure out what my talent would be."
She decided on singing, which is the same talent that helped her win Miss South Carolina in June. She sang "Never Enough" from The Greatest Showman. 
After graduating from Socastee, Ms. Dudley attended Coastal Carolina and obtained an undergraduate degree in English. She started competing in the Miss South Carolina pageant while a student there to help pay for school. Her first time competing for the Miss South Carolina title was as Miss Teal and Bronze in 2019 and made the top 15. 
"I needed as many scholarships as possible so I wouldn't have to worry so much about student debt," she said.
But she ended up getting more than she expected from the experience.
"I also gained lifelong friendships, networking opportunities, I improved at public speaking, and I grew my personal brand," she said. 
The second time she competed, Dudley she made top 10.
This year, when she was crowned Miss South Carolina, she won more than $65,000.
"I have paid off my undergraduate debt and I have a lot left over for law school in the future," she said.
She now attends the University of South Carolina, where she hopes to gain a law degree. 
"I have already seen so much growth in myself as a social activist, aspiring attorney, and a leading young woman," she said. "The opportunities I have as Miss South Carolina are endless and I am so grateful to serve the state that I love so much. "
She said she cannot wait to represent the Palmetto state at the 101st Miss America Competition this December. 
"I hope you all tune in!" she said. 
View Comments (2)
About the Contributor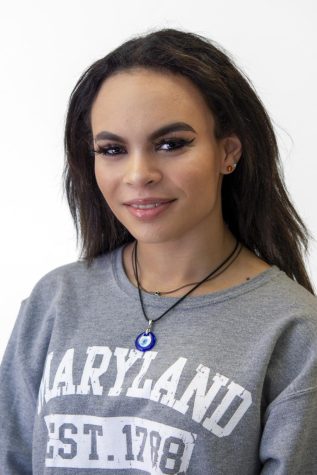 Ashley Curtis, Staff Writer
Ashley is a freshman who became apart of journalism because she wanted a place to express other peoples' voices on issues going on around the school. Ashley...