Junior Summer Griffiths Aims to go Pro as Female Boxer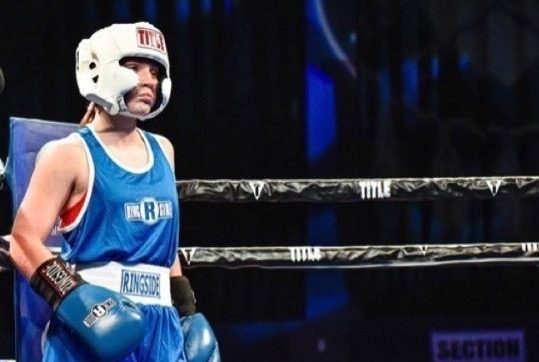 Junior Summer Griffiths knew she wanted to become a boxer at age 11, when she went to a boxing gym to take a cardio-kickboxing class and was riveted by what was happening in the nearby ring. 
"These giant men are like 6'5, 200-something pounds, blood and sweat flying everywhere, and I just couldn't focus in the class because of what was happening in the ring," she said. "It was so cool. I looked at my mom and I said, 'Mom, I'm quitting gymnastics, and I'm going to box'."
And that's exactly what she has been doing for the last six years. She has trained with several coaches, most recently her father, a former professional boxer. A few weeks ago, she competed in a Regional Qualifier in Cleveland, Ohio, trying to move a step closer to making Team USA for the 2024 Olympics. She lost that fight, but is still working toward becoming a professional. She has come so far that she is now training younger boxers. She and two of her students will fight this weekend at Mayhem in Myrtle 5 at Landmark Resort in Myrtle Beach.
Summer first got interested in the sport as an outlet. 
"I had developed some extreme anger issues, and I went through a depression," she said. 
She was able to cope with her struggles through boxing. This led to her developing a deeper appreciation for the sport and a drive to win.
 "I don't want to have to come this far and worked so hard at it, to not make it," she said.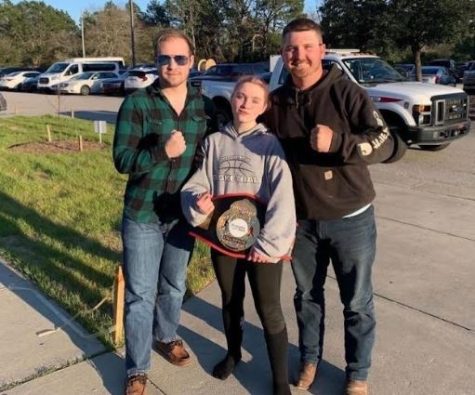 Being a woman in the sport has made her journey extra  challenging. Boxing is a male-dominated sport, and because she is a female, it has put her in a position where she "can't say no." She has had to take every opportunity to fight that she can to gain experience. 
"You have to be open to working with the guys, and sparring with the guys, taking those punches rolling with them," she said, "because in the long run, it's just going to help you."
Female boxers also are at a disadvantage because they have  different match regulations, she said. They only fight two-minute rounds, compared to the males who fight three-minute rounds.
"If women were given just a little more time, it would be more than boxing, more artistic, and less of a slugfest," she said. 
Throughout her career, she has grown a lot, with the mindset of taking everything as an opportunity, despite the outcome. 
"You're still winning in the end, you're still getting the experience," she said.
Her father, who constantly pushes her to be the best version of herself, has taught her a lot.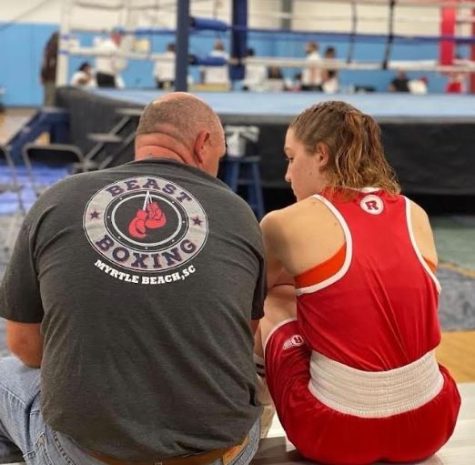 "He is a no nonsense type of guy" she said. "He keeps me on top of my stuff." 
He also has given her confidence to fight women ranked higher than her.
 "He has pushed me to not see them as a rank but to see them as knocking the big fish off the pedestal." 
Summer also tries to grow her career by meeting everyone and anyone she can when she travels to fights.
"It's not always what you know but who you know," she said. 
She has met females with similar struggles and interests, and has developed a network of people. 
"It's good to be a name that people have heard before," she said.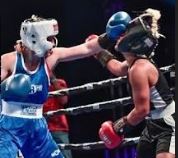 With her experience, she is also teaching kids as young as 9 to box. They have extreme dedication, spending hours at the gym every day. 
"During the summer, they wake up early every day," she said. "We spend three hours a day at the gym and run 5 miles."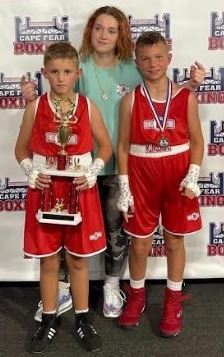 She says the three boys she has trained are totally different people than they were a year ago.
"It has been amazing to see who they have shaped into — not only athletes, but as humans," she said. 
Summer is also amazed at how much the sport has changed her. 
"I feel that nothing really scares me anymore," she said.
She tells her students, "Take everything win or loss as a learning experience because if you're not learning, you're not growing."
Leave a Comment
About the Contributor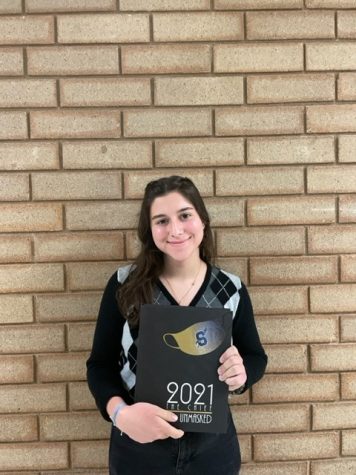 Vanessa Alaimo, Staff Writer
Vanessa is a senior who joined Yearbook/Newspaper last year. She has always loved photography and writing and was looking for a way to use these skills...