Art Show Showcases Student Creativity
The annual student art show was held Tuesday in the Aux Gym.
Pieces students created in various art classes were on display – everything from 
the art styles of ancient Greece and Egypt to colorful modern graffiti.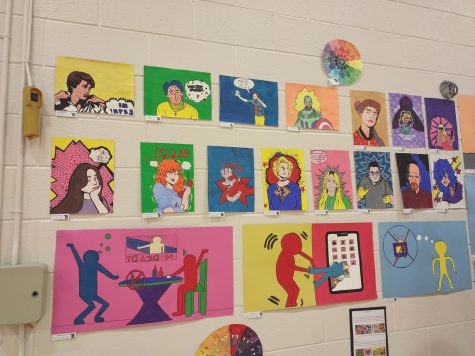 Classes could come down anytime during the day and take a tour.
"I appreciated all the teachers bringing the students down to see the artwork and just love the initiative that  students put into it," Art Teacher Ms. Shannon Yates said.
Three seniors –Brianna Lazar, Kenz Reichart, and Izzy Zygmont — had special tables set up to exhibit their art.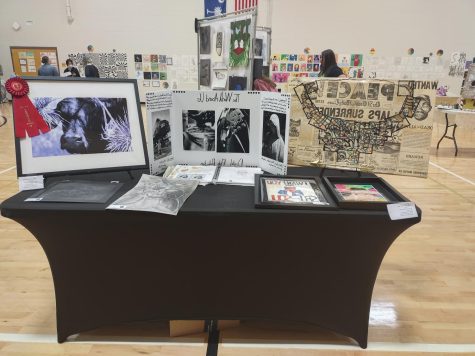 Brianna's display included a hand-painted dress that took  a month to complete. She also had a chalk and charcoal harmonica piece, and an "emotional" painting that represented "when everything is just happening all at once and everything is just falling over," she said.
Izzy's table featured a culmination of artwork she created throughout middle school and high school. 
"My most recent piece is a parody of Frida Kahlo and Diego Rivera," she said, pointing to a piece that depicted the artist couple as animals.
Izzy said she grew up in a "super artsy" family.
"My mom's a musician… my grandpa's a musician…I have an uncle who is a musician," she said, "so I was shown art at a young age."
She became interested in art around age 12 in middle school. Then, she became even more interested when her family moved to West Virginia for a year when she was 13.
"There's absolutely nothing to do," she said. "I bought some paints and huddled in the basement almost every night working on art."
Izzy is going to the College of Charleston this fall to study art education.
"That allows me to pursue the arts in a way that provides me financial stability," she said. "I also want to be an art teacher because I enjoy helping people; if I can give kids a new form of self expression or a newfound appreciation for art, I'll feel like I've definitely helped someone."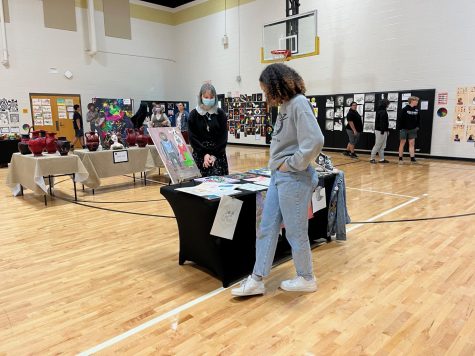 Junior Caroline Szyszkowski was among students who displayed pieces that had won an award. Her scratchboard art project for Art 2 was accepted into the Myrtle Beach Art Museum's High School Show, she said.
"The project was about realism in animals," she said. "My friend has a conure [parrot] named Yoshi, and I took a photo and made a scratchboard."
She plans to study science in college, but do art as a freelance job, which she already does. 
"I do individual commission work," she said. 
Leave a Comment
About the Contributor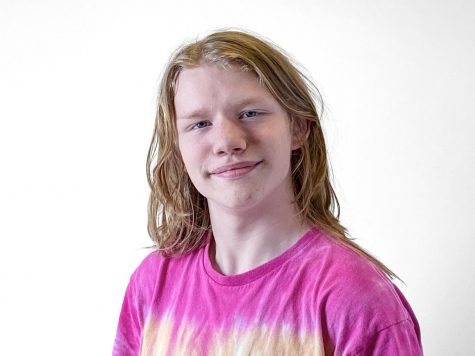 Gage Campbell, Staff Writer
Gage Campbell is a freshman in socastee high school with a love for writing -- fiction or nonfiction. He joined journalism this year since he was curious...