Baseball Gets Far in Playoffs Again
The baseball team mirrored the 20-21 season by making it to the third round of playoffs this year, although the team's record was 9-13 compared to last year's 18-5.
Senior Jacob Daniels said the team had high expectations from last season, but are still proud of their progress in the playoffs.
"We just hoped to be as good as we were last year," he said.
Junior Hayden Johnson agrees, saying next year will present similar expectations but they will have to deal with losing key players. Seniors the team is losing include: 3rd baseman Jacob Daniels, pitchers Matthew Infield and Maddux Smith, catcher Carter Little, and outfielder Lewis Everett. 
"It's going to be tough, because we're going to have to rebuild those spots," Hayden said.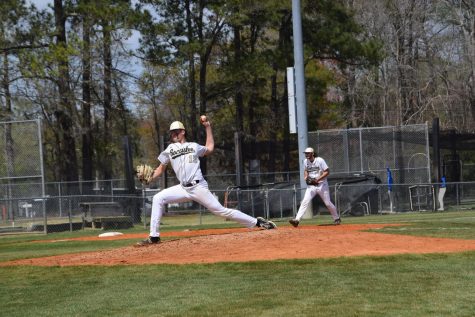 Overall the team is excited for next season and the achievements that they can make. 
"I think that if we work together as a team and put our minds right and quit messing around, we'll do pretty good," Hayden said. 
Leave a Comment