Growth Year for Young Boys Varsity Soccer Team
After losing a lot of seniors, Men's Soccer had a growth year, with younger players stepping up and working on becoming more skilled.
"The best part of the season was seeing every player developing and becoming stronger, and watching them grow," Coach Memo Suarez said. 
The team finished 8-9-1 and made the first round of the state playoffs. 
"We had a very young team, mainly sophomores this year," Coach Suarez said.
The team had some "growing pains", he said, such as having to learn discipline. The team also had to deal with the construction of the new football field, which meant the boys had to share the smaller practice field with all of the soccer teams for practice and play games at the South Strand Rec. Center, which had less-than-ideal field conditions. 
Sophomore Jude Foster said the team also worked on improving communication, such as calling for a ball or a pass, or telling defenders who to mark.
Despite more losses than wins, the team has some proud moments, he said, such as beating St. James twice this season after losing to them last year. The boys came together and learned how to work as a team. 
Junior Logan Westerlund was one of the team captains this season. He said after losing nine seniors, they lost their starting lineup from last year, and this year it was mostly sophomores. Because of this drastic change, "we rely on chemistry instead of just raw talent," Logan said. 
That chemistry helped the team once again make state playoffs. 
"We have grown so much this year," Logan said. "I think next year is just going to be building on top of that, it should be really good."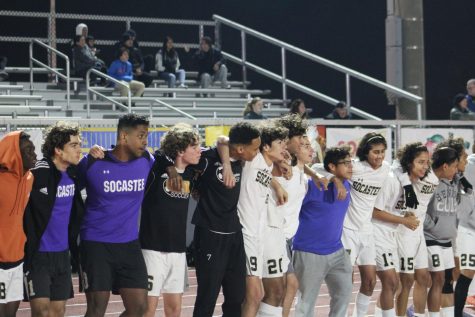 Leave a Comment
About the Contributor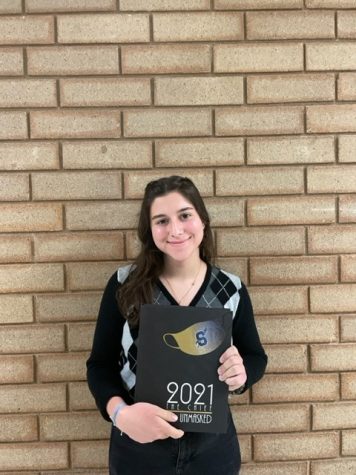 Vanessa Alaimo, Staff Writer
Vanessa is a senior who joined Yearbook/Newspaper last year. She has always loved photography and writing and was looking for a way to use these skills...