Challenging Season for Boys Lacrosse
Men's Varsity Lacrosse had a rough season with a 1-15 final record. 
One of the team's biggest struggles was the loss of fourteen players (9 were seniors) from the year before.
"Our main challenge coming into this season was numbers," defensive player Sophomore Rylan Hackett said. "We have amazing athletes but we barely had enough players to fill the line up." 
Head Coach Mr. Matthew Fox and Asst. Coach Mr. Kyle Armstrong were quick to find a solution by moving hardworking JV members up to varsity, some moving up in the midst of the season when needed.
Likewise, players shifted to different positions depending on what would best help the team. Senior Andrew Teles shifted from his defense pole position to goalie unexpectedly at the beginning of the season when Senior Luke Donovan was injured in their first scrimmage – sitting him out for the season. 
"When the chance came, I jumped on it," Andrew said. "I don't regret it at all because it gave me a better understanding of defense as a whole." 
  Despite the obstacles that the team faced, the players worked hard throughout the season and formed a sense of brotherhood with their teammates. The bus rides to games and the pre-game meals that were provided by parents that signed up to bring food or donate money kept the team's unity strong. 
"These are my brothers," Andrew said. 
The team practiced six days a week; 3:45-6 p.m. Monday-Friday and 9-11 a.m. on Saturdays. Practices included working towards increasing players mph times, stick skills, splitting into groups based on positions to help each other individually, and ending with mini team scrimmages. Team Captain Senior Jake Rogers said that the team focused on communication while facing their biggest challenge, competing against themselves.
"We had to focus on the next play and the task at hand," Jake said. "There are only so many of us, so we needed to recognize that and work together."
Only three seniors are leaving the team this year, so most of the team players will remain and JV players will continue to move up. 
According to Coach Fox, outstanding players this season include: 
– Jake Rogers (12), who played midfield/attack and finished the season with 27 goals. 
– Ethan Knox (12), who also played midfield/attack and finished with 17 goals. 
– Andrew Teles (12), who played goalie and finished with 168 saves. 
– Trae Grant (11), who played midfield and led the team's season with 31 face-offs.
– Rylan Hackett (10), who played defense and led the team's season with 52 ground balls. 
Leave a Comment
About the Contributor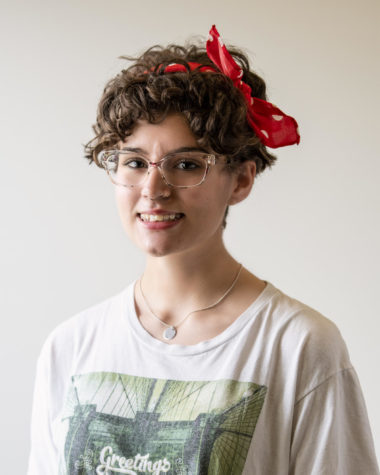 Leea Port, Staff Writer
Leea Port is a senior serving as a co-editor on her third year of writing for Socastee High Yearbook and The NativeVoice.net. She also was part of Socastee's...