School Board To End Virtual Program For 2022-2023 School Year
This will be the last year for the school district's virtual learning program. Despite acknowledged flaws, many are sad to see it go, saying it was a better option than in-person learning for certain students. 
The school board voted to end Horry County Schools Virtual (HCSV) in February, citing a high failure rate – over 40% compared to 24% among students' brick and mortar peers – as the reason for their decision, according to MyHorryNews.com.
Socastee currently has 138 students in HCSV, while the district has 1,800 students in it overall. Mrs. Tricia Jones, who is a virtual teacher with the district stationed on the second floor at Socastee, said some students have flourished in her online classes, while others have struggled.
"I have some students who do very well; they really don't even need to come to class," Ms. Jones said. "Then, I have some with a 12 average, and they don't come to class and don't do work."
Ms. Jones has been teaching English for 30 years, and this is her first year as a full-time virtual teacher. Initially, she took on the virtual classroom as a favor for Socastee's administration and a way to protect her and her family from COVID, but she ended up enjoying the job more than she thought she would. 
"There's not any behavior problems with the students, and I was not really comfortable being in a classroom with kids without masks," she said. 
Ms. Jones is retiring this year, so the decision to end the virtual program will not affect her next year, but she does not agree with the decision to end the virtual program. Despite a high failure rate, the program helps students who have joined the program because of bullying, she said. 
"If you're not successful in virtual then you should have been made to go back to brick-and-mortar," she said, "and you can bring those kids back to school, but you better stop bullying."
Senior Daniel Jenkins agrees with Ms. Jones' that it is unfair to make all virtual students face the consequence of a failure rate that not all of them have contributed to. 
"They shouldn't make everyone suffer the consequences of whatever the people that are failing lack," he said.
Daniel is one of the many students who joined the virtual program to protect themselves from COVID.
"I feel bad for the people who now had their kids virtually go back to school because they didn't feel safe putting them back in the school when COVID started," he said.
Although he disagrees with the decision to end virtual school, he said that the program has flaws that could have been fixed. The program often changed its procedures and rules. "It's always something new every semester," he said.
For example, one semester students had a choice between asynchronous learning (learning on their own schedule) and having to attend Google Meets. But now the virtual program makes everything, even going to the Meets, mandatory. 
"It's not an issue for me, but for some kids it's an issue," Daniel said.
Junior Virtual Student Kailey Williams said another negative about the virtual program was the lack of a social aspect for students.
"I haven't been socially active, as much as I would have been, had I went to school" she said. "I want to be active in school activities."
However, Kailey said she liked the personal attention she received in the program and that overall she believes it has benefited students more than it has damaged them. 
" I wish they weren't getting rid of it," she said. "The teachers on virtual are so much more active with the kids, because the class sizes are smaller."
Leave a Comment
About the Contributor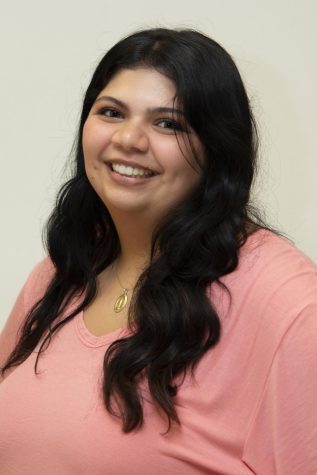 Alexis Harris, Editor-in-Chief
 Alexis is a senior who has been a part of the yearbook/newspaper staff for three years. She currently serves as the Editor-in-Chief of both publications....