Students, Staff Get Tropical on Thursdays
Things get a lot hotter and a little more laid back on Thursdays at Socastee High School.
Many students and teachers can be seen in tropical shirts on Friday eve, a tradition started by Leadership and Psychology Teacher Mr. Curtis Hudson.
"I think Tropical Thursday is a great day to look forward to during the week,"  Senior Dean Breese, who wears a black and white palm tree shirt every Thursday, said. "It's a lot of fun to participate in."
Tropical Thursday was started by Mr. Hudson (aka Coach Hudson) years ago. He said he developed a collection of Hawaiian shirts over the years and wanted a way to grow school spirit. 
"We call it a movement," he said.
He said he wore a shirt and tie for the first 22 of the 38 years teaching. One day before he even began teaching at Socastee HS, his wife told him, "You need to loosen up." He had been to Hawaii to coach basketball, and he had a few shirts from his time there. 
"I started collecting them after that," he said.
He began to wear Hawaiian shirts from his collection every day to school. 
He moved to Myrtle Beach in 2009, and teachers were not allowed to wear shirts not tucked in, so he went back to his shirt and tie. However, some of his colleagues heard about his Hawaiian shirts and suggested he start wearing them again.
"They said 'you've got to bring this back'," he said, "and we started Tropical Thursday."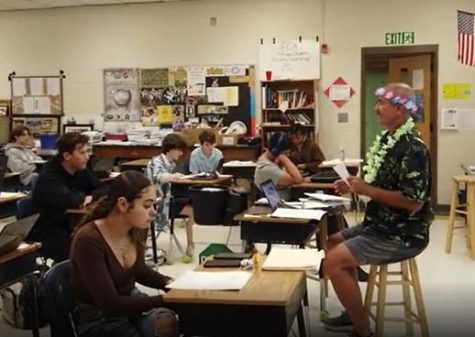 Many students like Dean consistently wear a tropical shirt every Thursday.
 "I dress up because Coach Hudson encourages me, and it spreads school spirit," Junior Kloe Gregory said. 
Students aren't the only ones getting involved with Tropical Thursday. 
"A lot more teachers are dressing up, and some students are participating as well," Principal Mr. Jeremy Rich said. 
The teachers like dressing up for school spirit because they get to wear comfy clothes for the day.
 " I think it has helped with the school spirit a lot and everything that is going on throughout the school," Mr. Rich said. 
Social Studies Teacher (Tennis) Coach Jason Williams said he dresses up to make Coach Hudson happy.
"If I don't, Coach Hudson will say I missed the memo," he jokes. He encourages his students to dress up because it "puts a smile on more people's faces".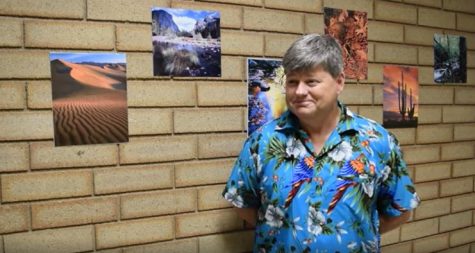 Junior Nathan Victoria-Brown said he ordered a bunch of tropical shirts on Amazon over the summer so that he'd be ready for this year's Tropical Thursdays.
"It's a tradition," he said. "It's like church [when you have to] dress up in church clothes."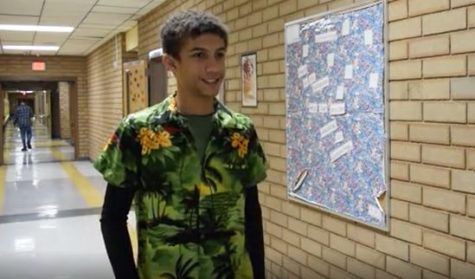 Leave a Comment