New Men's Club Volleyball Team Has Successful Season
The Men's Club Volleyball team, which started out as a fun experiment for a lot of the athletes on it, has turned into a competitive group.
The team won a set against Carolina Forest, the No. 1 team in the state, and earned a spot in the playoffs.
"We were one point away from beating [Carolina Forest], and that was massive," said Junior outside hitter, Arber Lekani.
Coach Rachel Gray said she has definitely noticed a change in mindset among the players since the beginning of the season.
"At the beginning,it was just something to do," she said, "but now getting close to playoffs, they're like, 'We could win.' This is something they want."
Twenty players are on the club team this year, 12 on the scrimmage team that plays against other club teams in Horry County, and 18 on the practice team. Next year, when Horry County makes men's volleyball a varsity sport, the school hopes to have a varsity team.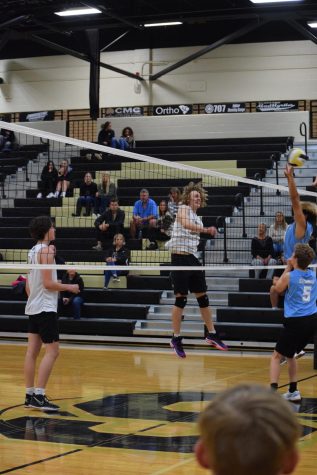 Coach Gray is hoping it will be a spring sport, but that has not been decided yet. If it was in the spring, it would allow her and Coach Christine Gifford to continue to coach (because they coach girls volleyball in the fall). It also would allow the players who play fall or winter sports to stay on the team.
Arber is one of the players who also plays football and wrestles. He said a lot of teammates play other sports too.
"We all play sports together – like football or wrestling, or whatever it is," he said. "We've all been friends a while."
The bond the players have is what has helped them become so successful, he said. The team only really had about 10 practices together, while other schools like Carolina Forest have players who have played on AAU and beach volleyball teams together.
"I think we're all just athletes and since we're so close together, we have chemistry and we just know what types of athletes we are, and that helped a lot, just knowing what to do at certain times."
Leave a Comment
About the Contributor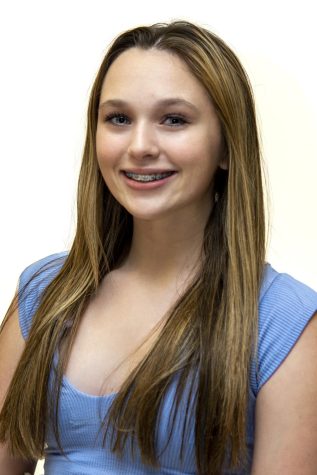 Emma Cartner, Staff Writer
Emma Cartner is a junior who was a part of the yearbook in middle school, took journalism her freshman year, and has been a part of our Yearbook/Newspaper...