Teaching Interns Bring Fresh Ideas to Classrooms
Fourteen teaching interns from Coastal Carolina University are at the school this semester, assisting English, Social Studies, Math, and Special Education classes. The interns bring with them a new outlook on teaching methods and technology, and use it to their advantage in the classroom.
"I would definitely describe my teaching style as 'new school'," said Ms. Emily Johnson, who is a student intern in the English department working with Mrs. Urbaniak and Mrs. Troiani.
Junior Connor Mansour, who is in Mrs. Urbaniak's English 3 Honors class, said he has enjoyed having Ms. Johnson as a student teacher.
"I think it's easier to learn with a student teacher because they were high school students not that long ago," he said.
Junior Kason Pippin, who is also in English Honors 3, agrees.
"Ms. Johnson is super nice and super great at being a friend," she said. "It's fun having someone who is willing to laugh with you in class."
Connor said Ms. Johnson has done a lot of fun, creative activities, such as having a funeral for the main character of The Great Gatsby, where students wrote elegies and wore funeral attire.
Students have learned a lot from the interns, but the interns have learned equally as much from the students.
"The thing that surprised me the most is how capable I am of handling difficult situations," Ms. Johnson said. "If a student has a personal crisis or they need to leave the classroom, I've actually been super confident in handling those situations."
Math Intern Teacher Ms. Renea Urbaniak (no relation to English teacher Mrs. Urbaniak) said she has learned that she really needs to cater her teaching to meet individual students' needs. She is working with math teachers Mr. Crouch and Mr. Mook.
"It really surprised me how many different levels of learning there are in a school," she said. "As a teacher, it made me realize that it's really important to differentiate my instructions." Ms. Urbaniak often incorporates games, such as online escape rooms, to keep students engaged.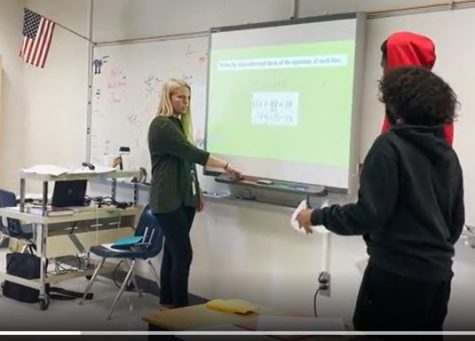 Ms. Urbaniak performed so well during her time at Socastee, that she was offered a permanent job for the 2022-23 school year. She accepted and said she is thrilled about the offer.
"Everyone that I've run into here is nice and all the teachers are super helpful," she said. "I've taught at other schools in Horry County, and this has been my favorite school."
Update: Mrs. Johnson also accepted a permanent teaching job at Socastee for the 2022-23 school year.
Leave a Comment
About the Contributor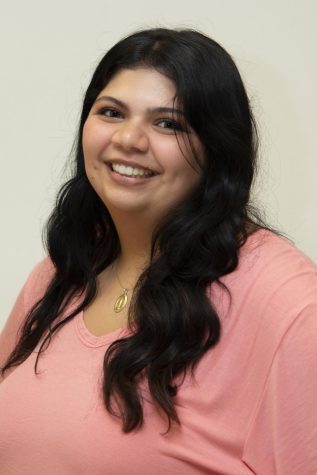 Alexis Harris, Editor-in-Chief
 Alexis is a senior who has been a part of the yearbook/newspaper staff for three years. She currently serves as the Editor-in-Chief of both publications....