Student "Parents" Learn To Care For Babies
Cute, crying babies were seen — and heard — in hallways and classrooms the first few weeks of March.
Thirty Child Development students shared responsibility for 26 'real care' baby dolls that they were supposed to treat like real babies for two weeks. Some of the babies were computer programmed to cry, including one "Drug Affected' baby that cried all the time.
The purpose of the project was to get students to think carefully about when they want to have a baby and all the responsibility that is involved, Child Development Teacher Mrs. Gina Gorcesky said.
"I hope they learn to wait to become responsible parents in the future," she said. "Also, they realize being a stable adult is a positive approach before having children. I want them to learn the advantages of delaying parenthood."
The project taught them exactly that, many students said. 
"I learned that babies need a lot of attention," Sophomore Phallon Goad said.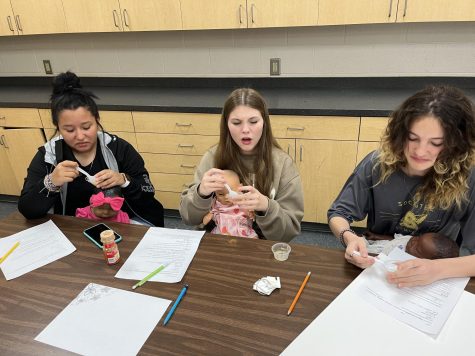 Students beyond the Child Development class also were affected by the project. In addition to most students seeing and hearing babies during classes, many also watched the "Baby Myles" court case, in which Junior Gifty Coleman lost custody of her baby because of abuse and neglect, including throwing the baby in a trashcan. Students from the school's Mock Trial team participated in the trial, which was live-streamed during first block.
Gifty said the project overall was "a wonderful experience", but she learned "I don't like babies."
While Gifty seemed to have the most extreme reaction to parenting, others said they struggled with the crying. 
"It cried like 4-5 times within the night, I lost a lot of sleep," Sophomore Cheyenne Barber said.
Other students struggled with the reactions they got from their peers.
Senior Jasmin Villazana explained how "everyone would stare at me when I was walking in the hallways."
Many also said there were parts of having the baby that they really enjoyed. Sophomore Delanie Newsome said it was fun to go out and buy clothing for their babies, and to care for it like a real child.
"I enjoyed getting to dress her in cute outfits,"  she said.  
Other new parents also liked doing activities with their babies.
 "My favorite part was when we took the babies to the playground," Junior Emilee Kelly said.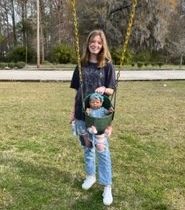 Overall Ms. Gorcesky said she wanted to expose both the hardships and enjoyable moments of being a parent. "I hope the students benefit from this assignment by developing a better understanding of the parent role and becoming more prepared for parenting responsibilities."
CLICK BELOW TO WATCH THE 'BABY MYLES' TRIAL AND SEE A SLIDE SHOW OF PHOTOS FROM THE TWO WEEKS STUDENTS HAD THEIR BABIES IN SCHOOL.
Leave a Comment
About the Contributor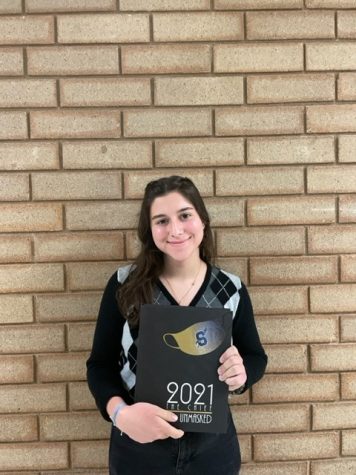 Vanessa Alaimo, Staff Writer
Vanessa is a senior who joined Yearbook/Newspaper last year. She has always loved photography and writing and was looking for a way to use these skills...