JROTC Cadets Learn to Serve
JROTC cadets, in addition to military drills and PT, participate in a number of  community service projects. 
"I think that it's important that ROTC does community service," said Cadet Eddie Lambert, the squadron commander for the program. "It shows that you're not just learning but also contributing back to the community."
One project the cadets participate in is "Adopt a Highway." Tthis involves the cadets leaving the classroom and cleaning up around the school property, including parking lots, bleachers, around the frontage road, and in the back of the school property.
The biggest project many cadets participate in is Food Distribution on a Saturday every month. The cadets and many other volunteers come to the Church of Resurrection from 6 – 11 am to distribute donated food to people in need in our area. 
"We donate food to less fortunate families," Chief Master Sergeant Kevin Chronister, administrator for the JROTC program, said, "That was really big with COVID with a lot of the elderly not being able to get out. It's been even bigger this year; about 600 families during Thanksgiving."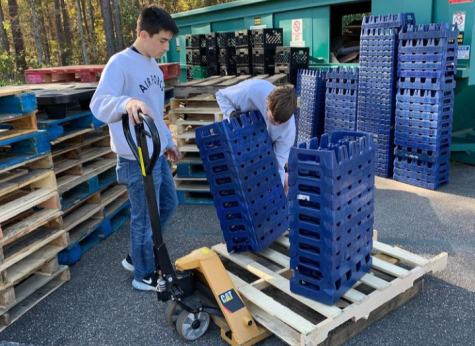 Some cadets also involve themselves with parking detail for the Friday night football games. The cadets have different roles, such as guiding cars to certain lots and which spot to park in.
In addition to helping those in need, the projects give cadets life skills.
"They learn a bit of teamwork; they learn how to do the actions while they're there and how to organize," Lambert said. "A lot of the time the cadets say they want to do something, but they don't know how to do it, so it helps them learn how to."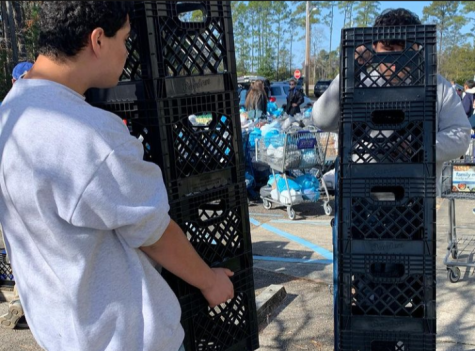 Cadets get one community service credit for every hour they work. This can help them be promoted to a higher rank and get them awards such as ribbons. Not only can it get them rewards, but it helps with their personal goals and build character.
"I don't think the cadets would typically be involved in the community," Chief Chronister said. "They get involved strictly because they are in ROTC, and we take pride in that."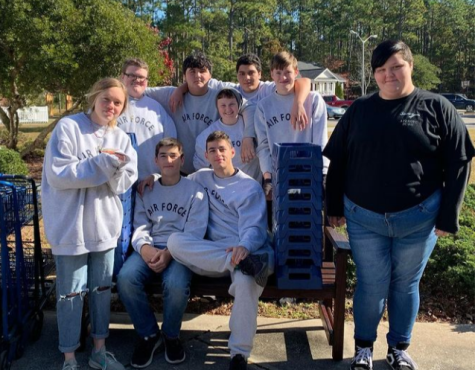 Leave a Comment