New Track, Football Field Construction to Begin Soon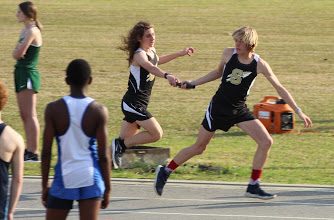 The school will break ground in a few months on a project that will give it a new track, football field and visiting team bleachers by the end of the summer. 
"Hopefully, construction will begin in January and everything will be finished by August," Athletic Director Mr. Joshua Vinson said.
The project is part of a multi-million dollar countywide plan to give all schools new athletic facilities.
"Horry County has decided that every school will get a new track and a new synthetic turf playing field within the next two to three years," Athletic Director Mr. Joshua Vinson said.
Socastee's tennis courts have been resurfaced as part of a $4.4 million facilities upgrade project, according to myhorrynews.com. So far, three schools have already gotten a new track — Carolina Forest, St. James and Loris — and Socastee will be the fourth. 
The county also approved $5.1 million to install synthetic turf fields at all its high schools, and Socastee is part of the first phase of that project. It will also get new visitor bleachers.
The renovation means that spring sports will be affected.
"Soccer and lacrosse will be played at South Strand Rec and track will have to run all of their meets away and have to practice somewhere else, the parking lot possibly," Mr. Vinson said.
Socastee runners are looking forward to the new track, which will allow them to wear spiked shoes
"I am extremely excited about the new track," Cross country and track runner Mac Malambri said. "It will be better for our joints, making our times faster."
Leave a Comment