New Band Director Leads with Passion
Mr. Will Jung brings years' worth of band experience to the school. One of his many accomplishments includes starting up band programs in rural China.
"They didn't even know what a marching band was," Mr. Jung said, "Some of them didn't even know what some instruments were."
Mr. Jung is a first generation American who grew up in Fayetteville, NC, where he developed his love for band. After getting a music education degree from UNC Chapel Hill, he started his career in Raleigh as a music teacher. After his first year of teaching, he was offered a position in Qingdao, China, by the Drum Corps International China Fellowship. He taught in China for two years until he decided to return home and eventually applied to be the band director at Socastee. 
Mr. Jung's parents started him on the violin when he was two years old and strongly influenced his passion for music. 
"My mom wanted me to play the flute because she thought it was elegant," he said, "and my dad saw that Bill Clinton played the sax and he wanted me to play that." Jung's main instrument is now the trumpet. 
Mr. Jung was in band throughout middle and high school, and didn't realize he wanted to pursue a career in music until his first high school band director, who he sees as a father figure, was replaced by someone who he felt cared less about the band.
"I thought, if I become band director, I can prevent something like this from happening to my kids," he said.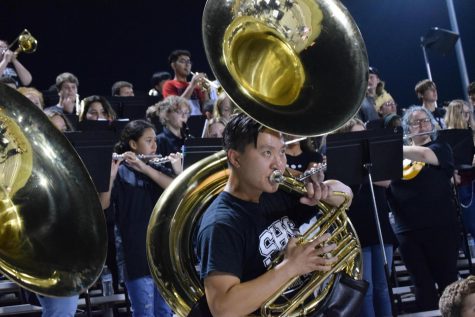 His first band director, Mr. Charles Dumas, continues to inspire him to this day and coincidentally now works for Myrtle Beach High School, not even 20 minutes away from Socastee. 
"If you love something, fate will have its ways to place it there at the right place at the right time," Mr. Jung said.
Mr. Jung continues to be inspired by his first experiences in band and applies these experiences to his teaching.
"I want their energy to match the music but also add their own flair to it," Mr Jung said.
Mr. Dumas said Mr. Jung was "without a doubt one of the most passionate and dedicated students" he ever taught.
"I know that Mr. Jung will take everything that comes his way both good and bad and learn from it," he said. "That was the kind of student he was then and the kind of teacher he is today." 
Mr. Dumas said he was hoping that Mr. Jung would be hired when the band director job opened up at Socastee upon longtime band director Mrs. Cheryl Polenick's retirement last spring.
"I know how great a person he is," Mr. Dumas said. "His goals to help students and make music are going to open many doors for him!"
One thing Mr. Jung is especially passionate about is the development of character within his students, on and off the field. 
"I tell my kids to never give up, because making music is beautiful," he said, "And the discipline that goes into that, you can apply it to any aspect of life."
Sophomore Lane Stiff, who plays guitar in the Jazz Band, characterized Mr. Jung as "pretty cool." He said Mr. Jung sets high expectations.
"Everyone needs to do their part," he said, "but if you're struggling he will help you; he's very patient."
Mr. Jung has high hopes for the future of the band, including bringing home the first BOA (Bands of America) trophy — "not just for the trophy, but because the program is so good and the kids are in such a positive environment that our best performance just happens to earn a trophy," he said.
The marching band is still relatively small with 22 students, but Mr. Jung is proud of all it has accomplished just this year. It placed 1st in three 4A competitions.
"To have taken a band that started with 15 kids," he said on Twitter Oct. 24, after the band placed 10th at 4A Lower States, "leading to the most intense and emotional run yesterday, I cannot be more proud of my students' accomplishments." 
Sophomore Brianna Fahey, who plays clarinet in the marching band, is as equally as grateful to have him as her band director.
"He's really thoughtful," she said."There's a difference between a teacher who cares and one who doesn't — and he cares."
Leave a Comment
About the Contributors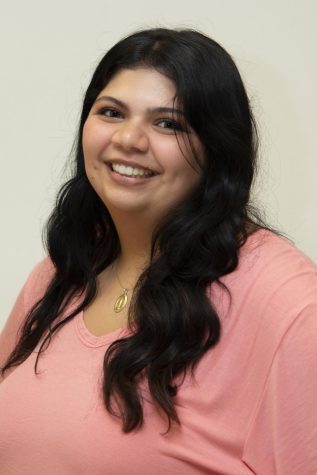 Alexis Harris, Editor-in-Chief
 Alexis is a senior who has been a part of the yearbook/newspaper staff for three years. She currently serves as the Editor-in-Chief of both publications....
Rachel Lukas, Staff Writer
Rachel Lukas is a sophomore who has been a part of journalism and the yearbook staff for two years. Rachel decided to join the yearbook because she believes...